BEST FREE AND PAID PHOTOSHOP ACTIONS FOR PORTRAITS
Forget about monotonous work on your portraits after using these professional and free Photoshop actions for portraits. Perform Dodge & Burn, Frequency Separation, lighten the eyes, smooth the hair, remove acne, and whiten teeth in 1 click.
Top 10 Paid and FREE Photoshop Actions for Portraits
Edit a pack of portrait photos from the studio or the street automatically and apply minimal changes using these Photoshop actions for portraits. These Photoshop plugins and filters are recommended for RAW files which gives you total control of the final portrait.
1. Classic Photoshop Action for Portraits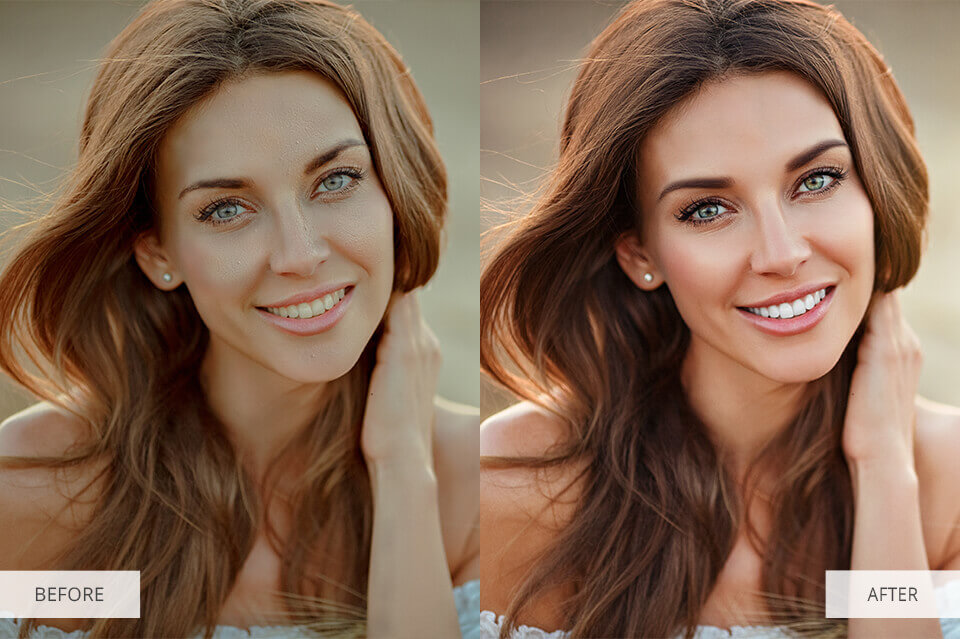 There are 80 classic actions capable of performing basic portrait editing: Whiten Teeth, Dodge & Burn, Brighten Eyes, Glossy Lips, Honey Skin, Frequency Separation, Clean Contrast, Warm Effects, and countless others. For wedding portraits and quick batch editing we recommend using wedding presets.
2. High End Retouching Photoshop Action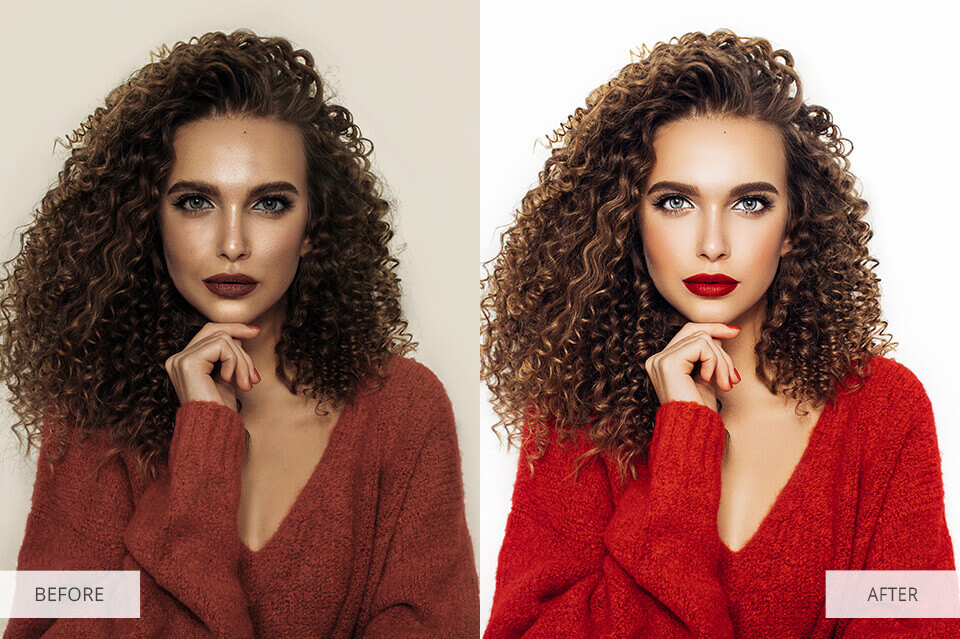 Perform deep portrait retouching using any of 90 free actions for Photoshop available in this collection. They allow perfecting the skin (you can make it natural, smooth it, add a peachy tone), applying makeup (mascara, lipstick), adjusting lips, eyes, teeth, the hairstyle, the background.
3. Frequency Separation Photoshop Actions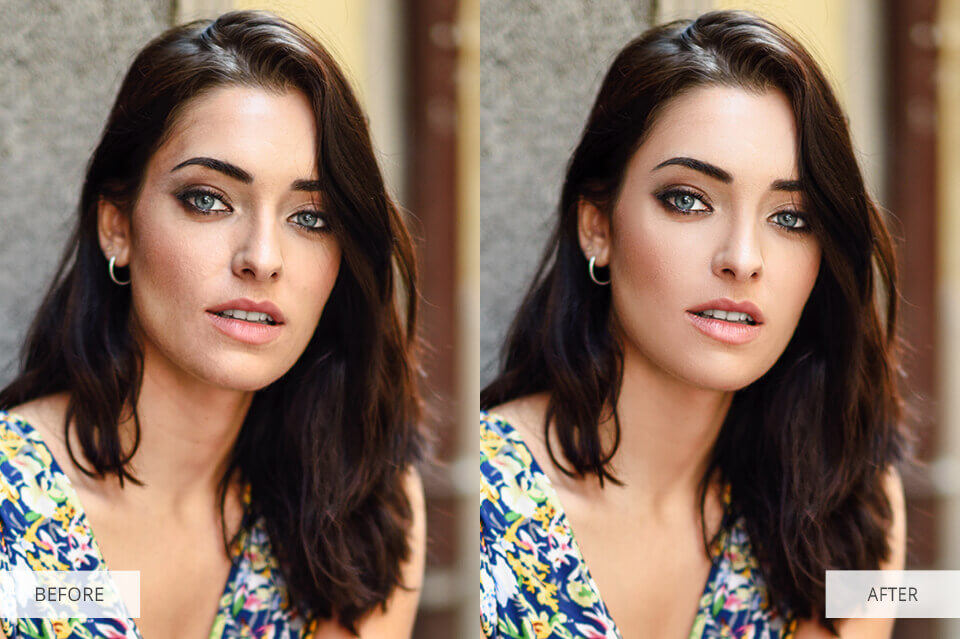 Save your time on performing monotonous frequency separation with this free plugin. It will automatically perform separation into frequencies, create layers, etc.
All that's left to do is to browse the layers, apply adjustments to the harshness of the texture, and brush over the portrait. To make your portraits deeper, use Adobe Lightroom HDR Presets.
4. Smooth Skin Photoshop Actions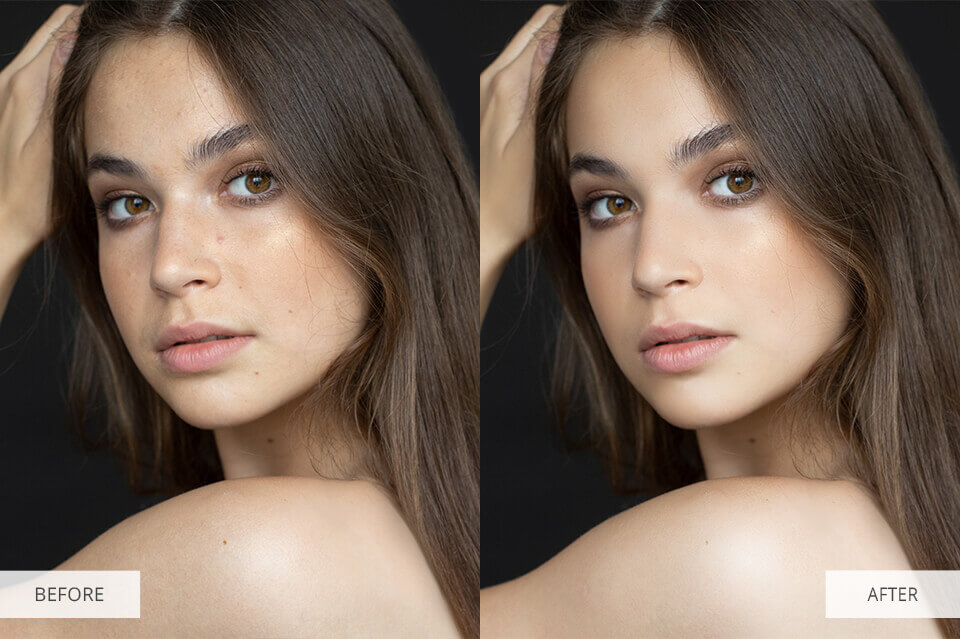 Work with this cool Actions collection that can fix lighting issues and improve the way the model's skin looks. Remove wrinkles, acne, and redness that spoil the image so much.
If you don't have time for it, address one of these photo retouching services for fast and realistic results.
5. Matte Free Photoshop Actions for Portraits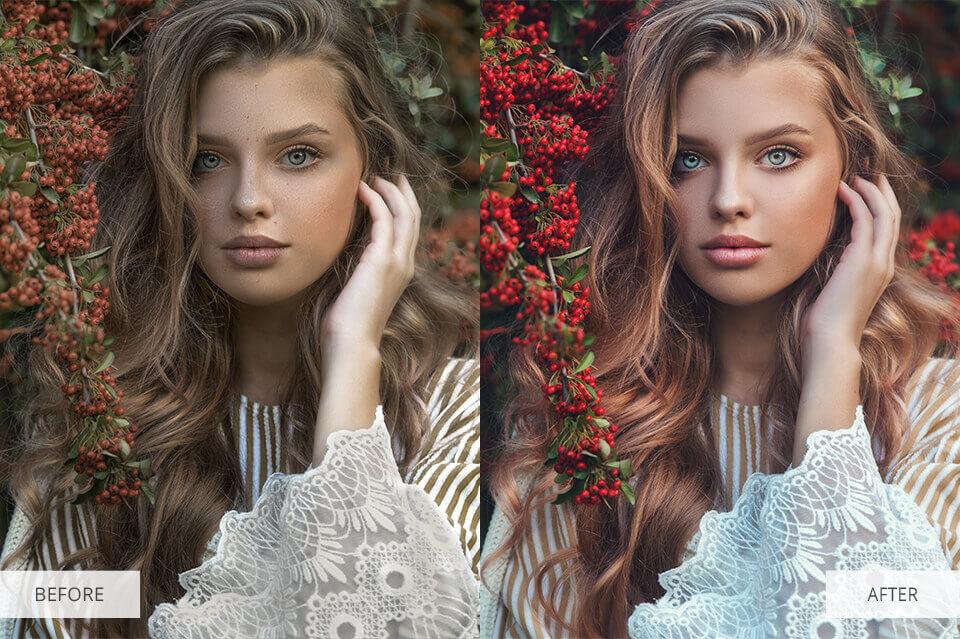 Enhance your portraits with a light matte film effect to highlight the tenderness and a romantic mood prevailing in their atmosphere. These free Photoshop action for portraits are ideal for wedding, family, and children portraits, photographs of pregnant women, or couple pictures taken outside in the spring.
6. Double Exposure Photoshop Action for Portraits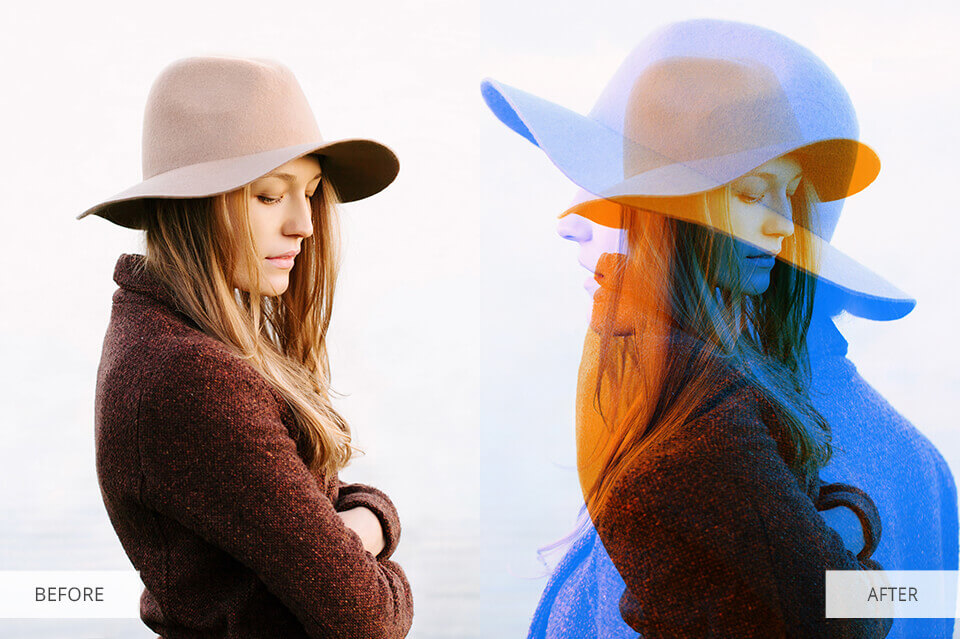 Use this double exposure action to create something unique and striking out of your studio or street portraits and engage your Instagram viewers. This effect is a combination of two different photographs that results in an abstract and surreal image.
7. Sketch Free Photoshop Actions for Portraits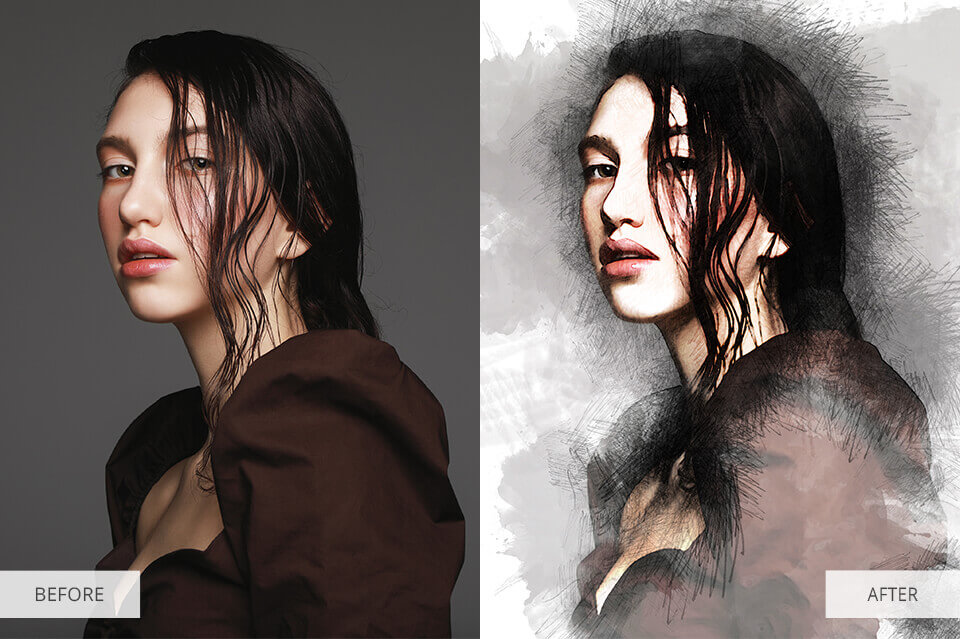 Nothing is easier now than creating realistic drawings out of your portraits. This instrument outlines and fills in the shadows in your images, thus perfectly simulating the general look of a pencil drawing.
8. Cinematic Photoshop Action for Portraits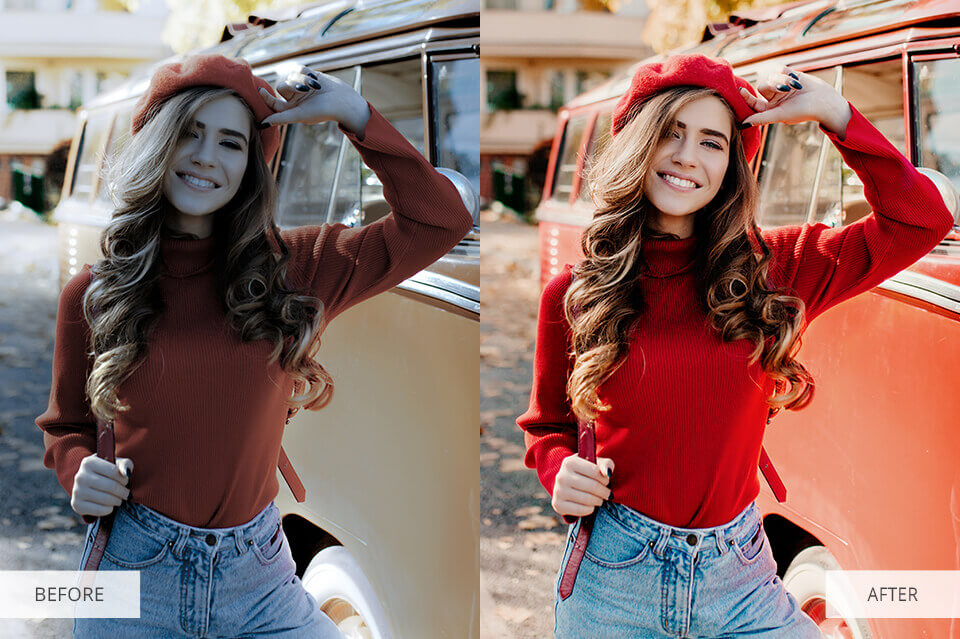 Make your street portraits look catchy with more than half a hundred cinematic actions. The results you get will look like a still image from some Hollywood movie.
Any Photoshop action for portraits will apply various levels of muffled brightness, saturation, a certain contrast, and a peculiar tint. If you've recorded a video of your portrait photoshoot, apply one of these film grain overlays to make it look vintage.
9. Glitch Photoshop Action for Portraits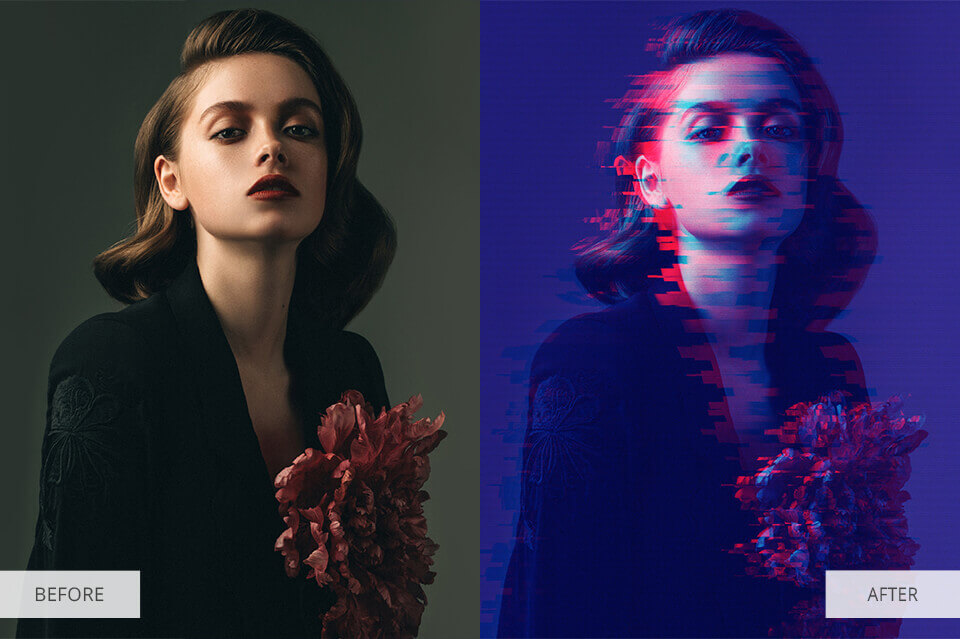 Recreate the grungy, torn look of old VHS tapes with this Glitch Effects kit. The pack contains 25 ATN files that allow you to create glitches and retro VHS effects in your portrait photos.
10. Newborn Portrait Photoshop Action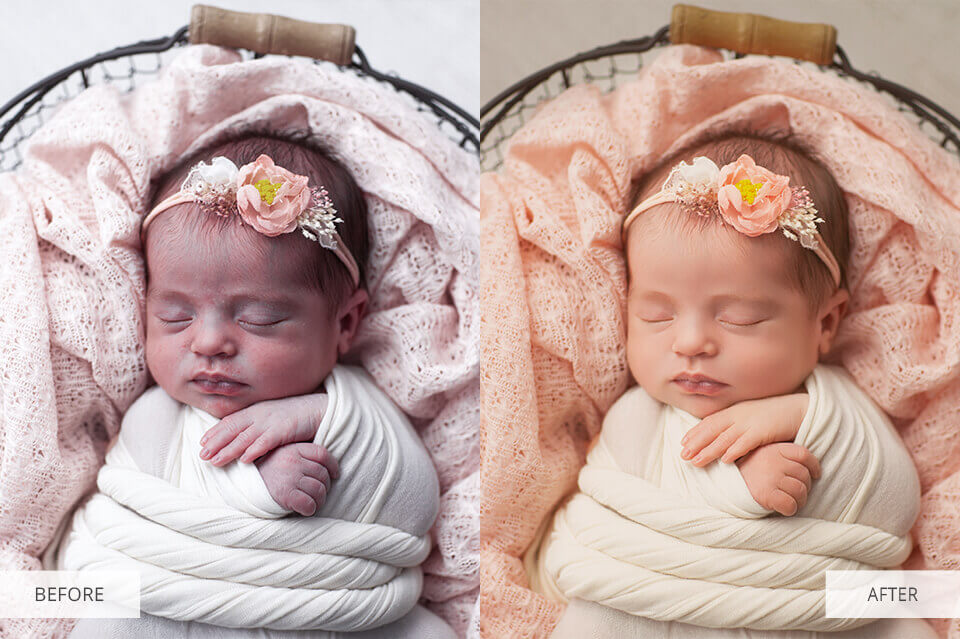 If you have photographed a newborn, 60+ actions assembled here will make the portrait bright, tender, matte, remove tiny pimples or redness from the skin, and achieve atmospheric cleanness and softness of colors. For batch newborn photo color correction, it's better to use Lightroom presets.
DOWNLOAD FREE
COMPLETE COLLECTION