Make Your Body Perfect with This Body Reshaping Photo Editor
Avoid taking pictures because of body insecurities? Or you don't post your picturesque shots because you are dissatisfied with the way you look in them? That is no longer a problem. With PhotoDiva, you can photoshop your body to look the way you want without any weight loss. This free body editing tool will remove your small imperfections in a couple of minutes. So there will be nothing stopping you from posting your pics.
PhotoDiva will help change your body in many ways:
Enlarge your breasts
Tone your muscles
Lengthen your legs
Slim your body
Slenderize your waist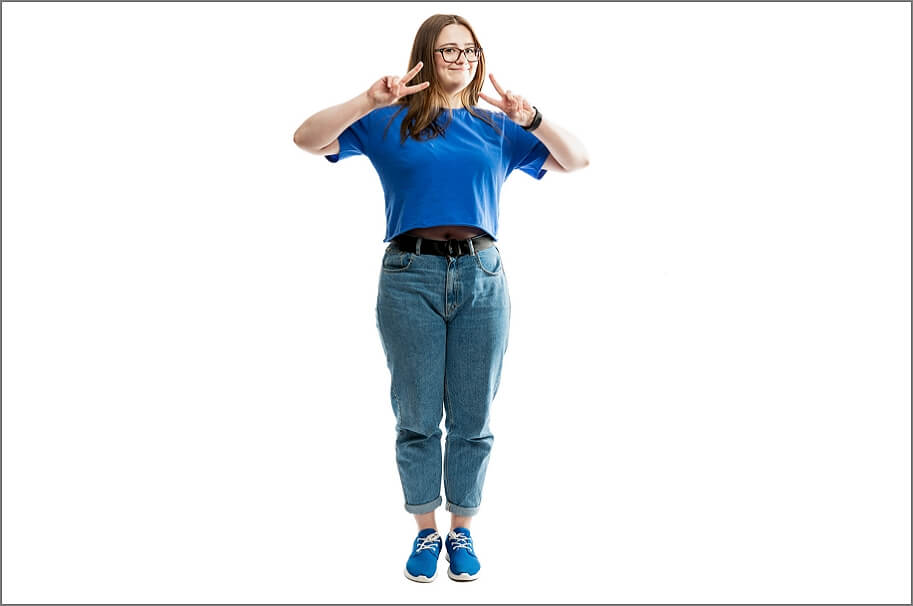 How to Edit Your Body in Photos with PhotoDiva
Think that you need experience in photo editing to reshape your body? That is certainly not the case if you use the AI-powered portrait editor. Have a look at the tutorial and make certain that you'll easily cope with the task:
Install the body photo editor for free and run it. Once you are on the startup screen, upload the pic you want to edit or just drag and drop it in.
Go to the Sculpt tab and pick the Waist tool. Place the marker over the model's waist and adjust the Amount slider until you get a thin waist. Apply the changes.
Switch to the Enhance tool, set its size, and place it over the body part you want to make larger or smaller. You can use the tool to enlarge body parts such as shoulders, biceps, boobs, buttocks, or abs. Save the changes when you are done.
Go to the Legs tool and place the marker over the model's legs. Play around with the Height and Width sliders to get slim model-like thighs. Click Apply.
Switch to the Slim tool. There, you can make complex modifications to the body. Choose the Move feature to make partial body retouches: warp limbs or body parts with a few brushstrokes. The Shift option will help you create a weight loss effect if you drag the tool up and the weight gain effect if you drag it down. Enlarge and Shrink functions will make the chosen body part big and prominent or small and flat in a click.
Export your photograph by clicking the Save button in the top right corner. Now, you are ready to share your picture and receive compliments.
Get further acquainted with this perfect body photo editor by seeing its tools in action. Watch the detailed video tutorial and learn how you can get a flat stomach, ripped muscles, or sexy curves in your pics with minimum effort.
Amazed by all the things PhotoDiva can do? Don't hesitate and get the program for free today.

Download Free
Download PhotoDiva and give yourself a digital body plastic surgery. This well-rounded tool will make you look fabulous in your vacation pics in a moment.
PhotoDiva - So Much More Than a Body Changer
There is a lot more to PhotoDiva than you could ever imagine. Apart from body sculpting, this picture editor can help you shape your face: enlarge your eyes, narrow your cheeks, make your lips plumper and nose smaller. You can also experiment with your appearance by changing the color of your hair and eyes.
Enjoy editing pics right on the go using your smartphone? There is a solution for people like you. Download the free iOS app for body sculpting and don't worry about your bodily imperfections ever again! Do not belong to the Apple squad? Install this free Android app for body shaping.
However, PhotoDiva is not only about your looks. This software is a powerful photo enhancement tool that can help you change the background of your pic, blur or sharpen details, remove shadows from pictures as well as random photobombers. It can also serve as a black and white photo editor, color grader, and image cropper. PhotoDiva is best at what it does, so it's worth a try!