Create Elegant Black and White Photos Using PhotoDiva
If you have a love for all things vintage, then why not transform your photos too? Using PhotoDiva, a free black and white image converter, you can create stylish monochrome photos, which will really "wow" your friends and family! So craft professionally-looking photos without any effort!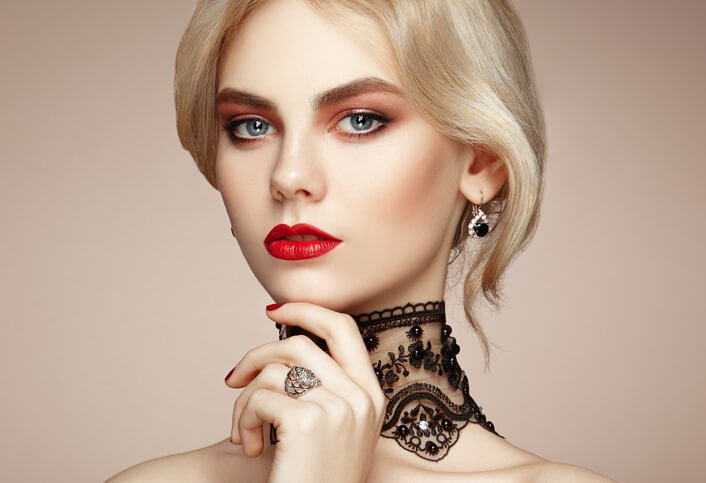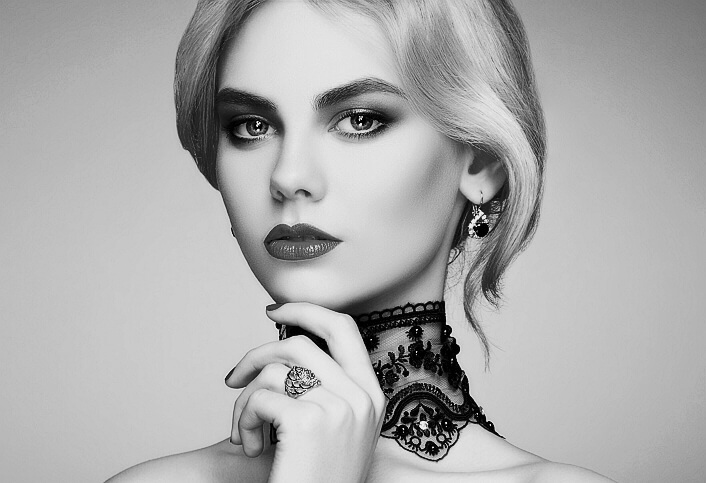 How to Add a Beautiful Black and White Effect to Your Photo
Looking to give your picture a different vibe? Follow these steps to add a black and white effect to your pictures:
Download this free portrait editing software. Follow the instructions of the PhotoDiva wizard and install the program to your PC.
Open the photo you want to convert to black and white within the picture editor. This could be a portrait style headshot or a lovely family photo you took on a holiday.
Switch to the 'Common' tab and click 'Lighting and Colour.' Then, pick the 'Black and White' option, then click 'Apply' to convert your colour photo to black and white.
Alternatively, turn your pic black and white by clicking on the 'Effects' tab, selecting 'Add Effects', then choosing 'B & W Contrast' from the large catalogue of filters.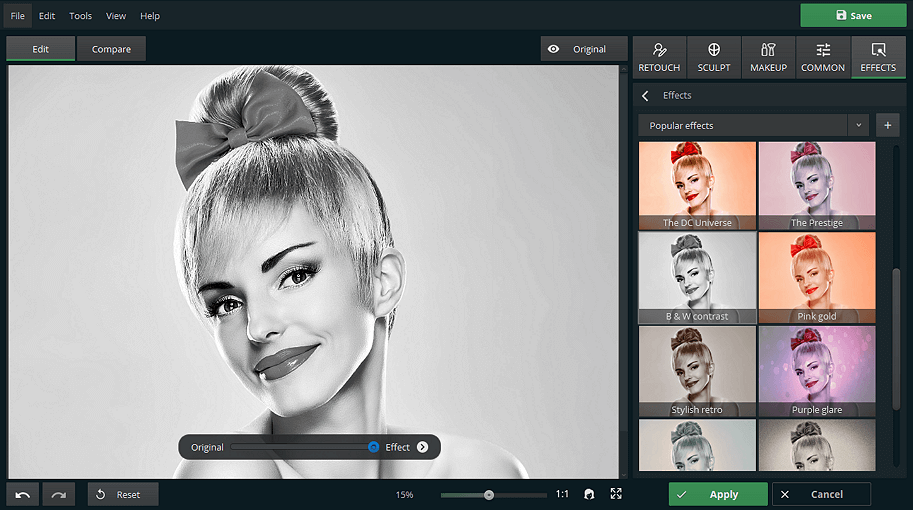 You will certainly notice how simple it is to transform your portraits with this black and white photo maker. So start creating nostalgic images which would be fit for the 1920s right now!
Other Exciting Features This Image Editor Has to Offer
PhotoDiva isn't just a black and white picture editor. This free, easy and intuitive software includes a multitude of features including retouching, virtual makeup, and face sculpting tools.
Using PhotoDiva, you can remove all your photo flaws with an array of one-click effects – including expelling red eye, whitening teeth, and evening out skin tone. PhotoDiva is perfect for personal use when editing holiday selfies, and also an excellent program for professionals looking to step up their photo editing game.
Besides, this free photo editor allows you to sculpt your model's appearance with a slider drag. Has your portrait been warped by bad lighting? Then tweak the facial features to achieve perfection. Want to add more color to your pictures? Then apply natural-looking digital makeup with a few mouse clicks. Wish to experiment with your look? Change hair color in photos with no effort.
Take a look at this in-depth video to find out the ways PhotoDiva can take your editing to the next level: