Perfect Teeth in Pictures are Just a Few Clicks Away
There are many photo editors that offer a teeth whitener function. But can any of them make that process a one-click thing? PhotoDiva sure can! Try this free teeth whitening editor to see how easily you can make your teeth in pictures white as pearls.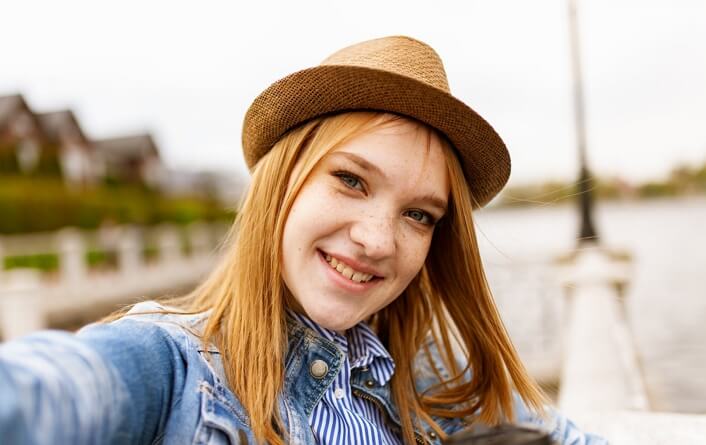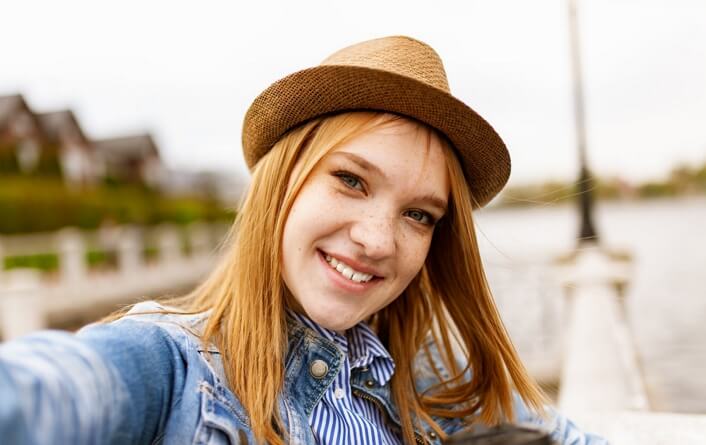 Make Your Teeth White in an Instant
Making your teeth white in real life is a costly and tedious process, but when it comes to improving your smile in pictures - it's as easy as ABC. See how PhotoDiva - a free teeth editor for photos - can grant you a Hollywood smile.
Download the software for free, then install it following the instructions of the wizard
Open your picture you want to improve. Zoom in to see the problem area better
Switch to the Auto Retouch tab, then choose the Whiten Teeth preset. Voila!
Get Familiar with More Cool Features of PhotoDiva
PhotoDiva is not just another photo editor that whitens teeth. This portrait editing software is packed with features and filters to help you turn your flawed portrait pictures into true eye-candies. Have a look at some of them: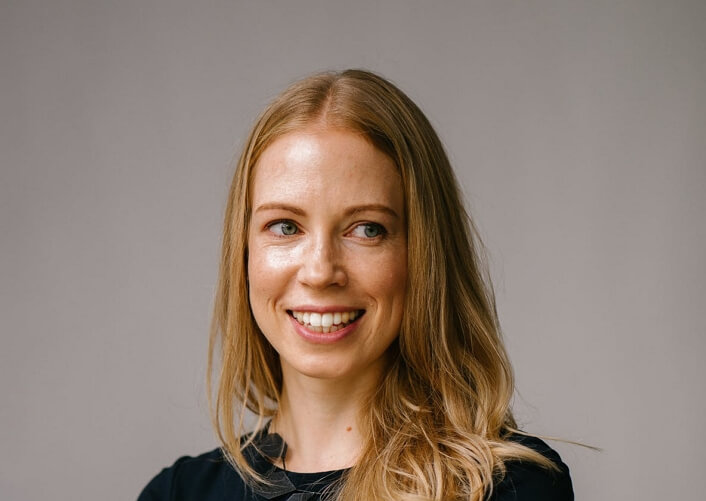 Transform Your Whole Appearance
Reshape Your Face
Want a slimmer face in your pics? No diet or exercise needed - just a smart picture editor. Make your face look skinnier with just a slider drag.
Or make it bigger if you always wanted to see yourself with a broader face. Whatever your goal is, PhotoDiva will change your appearance with no hustle.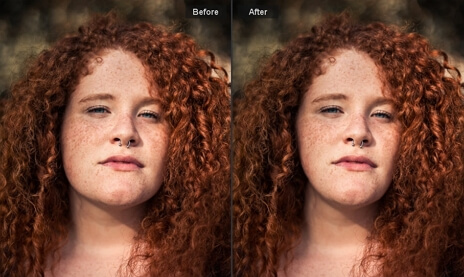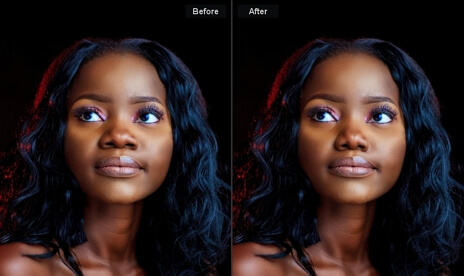 Change Your Nose
Razor thin, roman, button-like - give yourself a nose you like. Change the way your nose looks in pictures with just a few clicks.
Play with the height and the width to see how your looks transform. All it takes is just a free nose editor and an endless supply of curiosity.
Plump Your Lips
Plump sensual lips are all the rage now. Give yourself a trendy makeover and surprise your every follower with a big-lipped picture.
Add a smile, change the size, edit the width of your mouth - all of this with no pain, no strain, and no time-waste. Your mouth could use some color? Use this lipstick photo editor to apply digital rouge.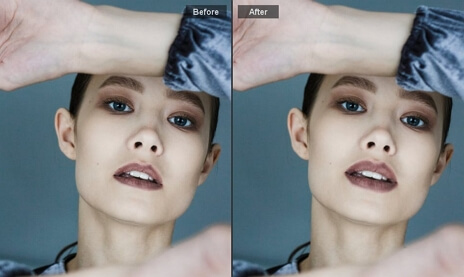 Every pretty shot is preceded by a row of quite unpretty ones. Stop wasting your time and fix any flawed portrait of yours with PhotoDiva. Always look your best!