Make Your Lips Shine with PhotoDiva Lipstick Photo Editor
Are your lips looking too dry or pale on your photos? You don't have to waste money on expensive lipsticks or study make up tutorials for hours. Now you can change their color, give them volume and erase blemishes digitally. PhotoDiva photo editor enables you to add lipstick to a photo with a color of your choosing!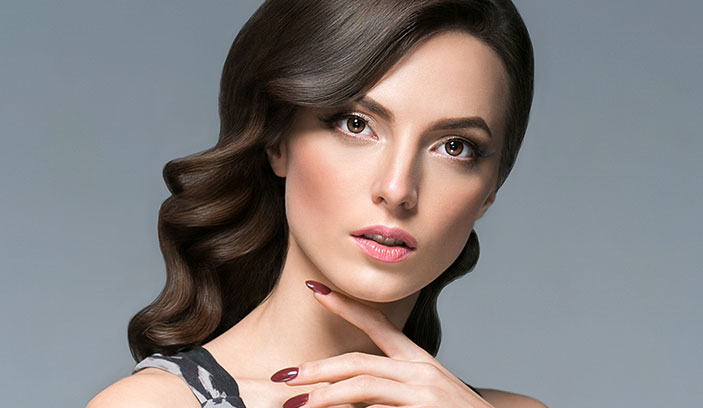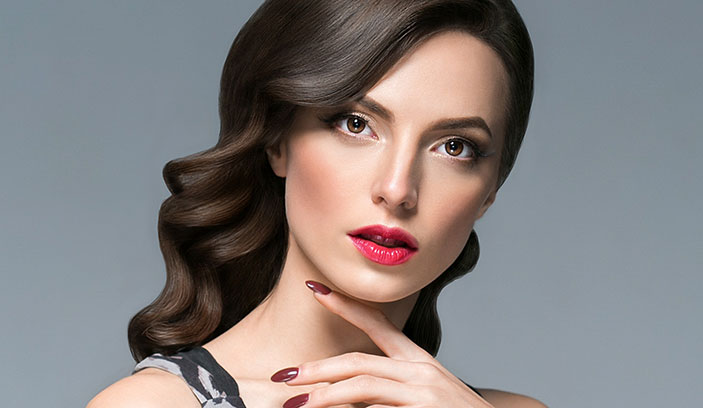 How to Add Lipstick to Your Photo
Download PhotoDiva lipstick editor for free. Go through the installation wizard and launch the program on your computer.
Click the Open Photo button at the center of the screen and select the photo you want to edit.
Switch to the Makeup tab and then choose the lipstick color you want from the palette. Adjust the Amount and Shine sliders, then click the Apply button at the bottom. This makeup photo editor will automatically apply the lipstick for you in a single click. You don't have to struggle with selection tools anymore!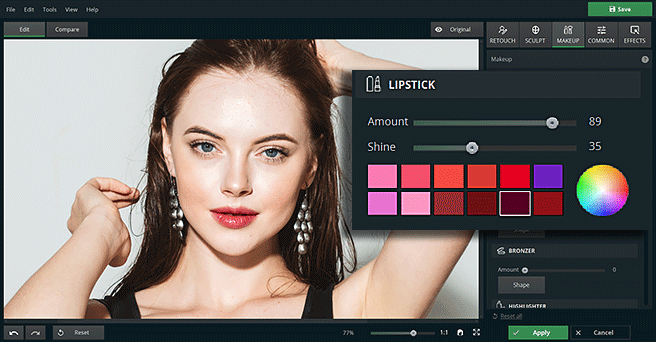 Putting lipstick on your lips was only the beginning! You can also modify the width and size of your mouth by simply moving the sliders under the "Sculpt" tab. Change the tone of your skin and mask blemishes with our premade filters. Are you looking a bit too grumpy on a pic? This smile photo editor has you covered!
Unlock PhotoDiva's Full Potential!
Need help with transforming your appearance? Our user friendly picture editor will help you. From changing your makeup to getting rid of a double chin, choose out of dozens of premade settings for free. Feeling ready to experiment with more advanced features? Watch the video below and make your face look fresh and natural.