How to Get Rid of a Double Chin in Photos
Your image seemed to be turning out perfect but your double chin came out to spoil it? You might not notice this flaw while taking a pic especially if someone else is doing that for you. But it can be a real bummer for a one-take photo. Don't want that to happen to you again? Here are some tips on how to avoid getting a double chin in pics:
Lean towards the camera and tilt your head down a bit
Lit your face from above to create a shadow under your chin
Raise your camera a tad higher than usual
Slightly turn your head away from the camera
Avoid overly broad smiles
But there is still a way of removing a double chin right in the picture in case you didn't turn out perfect in it. No worries, you won't need to employ the advanced Adobe Photoshop for your digital beautification and climb its steep learning slope. Use PhotoDiva, an AI-powered jawline retoucher that you can get for free. The handy photo editor to remove double chin recognizes your facial features and lets you sculpt your chin in a single slider drag.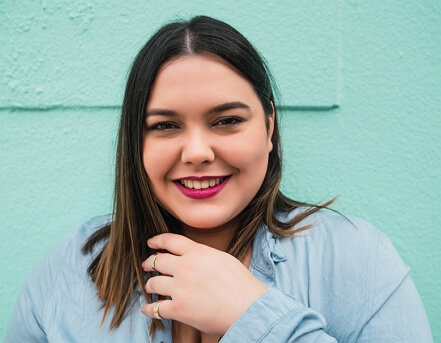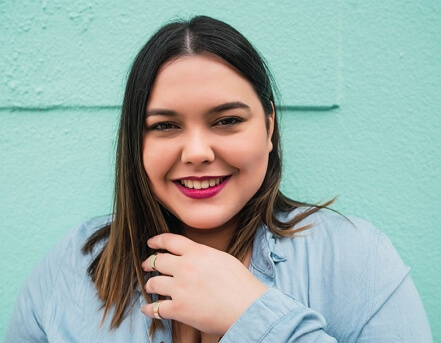 How to Edit Out a Double Chin in PhotoDiva
Even skinny girls sometimes get double chins in their pictures due to bad angles, improper lighting, wrong posture. But that is not a problem anymore because with PhotoDiva, getting rid of a double chin in photos is easy. Dive into the steps to learn how you can do that yourself:
Step 1. Download PhotoDiva
Click the button below to download PhotoDiva for free. Follow the instructions of the installation wizard and run the program for double chin removal.

Download Free
Step 2. Open Your Image
Import the picture that needs editing to the face editor and stay on the Retouch tab.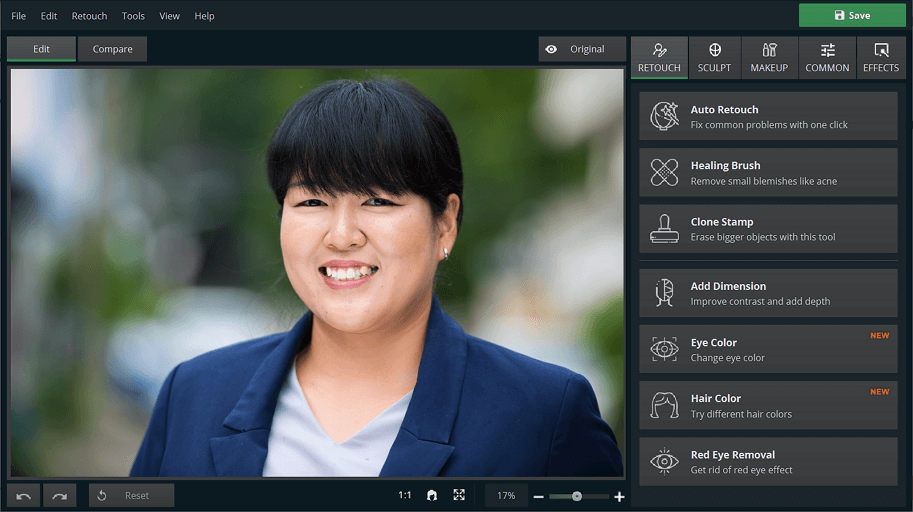 Step 3. Wipe Out Double Chin Crease
Select the Healing Brush tool. Adjust its size and feather for a finer edit. Paint over the crease to mask it. Then, apply the changes.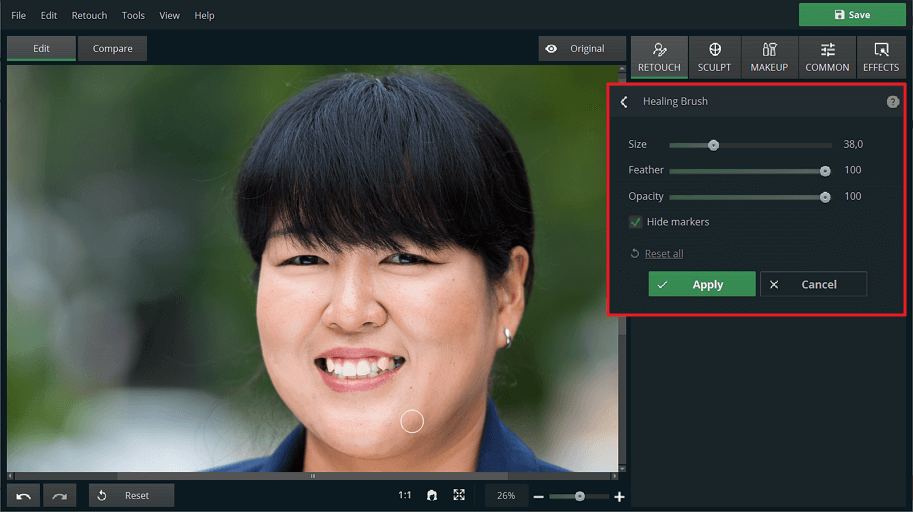 Step 4. Remove Double Chin
Go to the Sculpt tab, and choose the Face Sculpt tool. Scroll down to the Chin section and drag the Width and Height sliders to the left to create a delicate contour.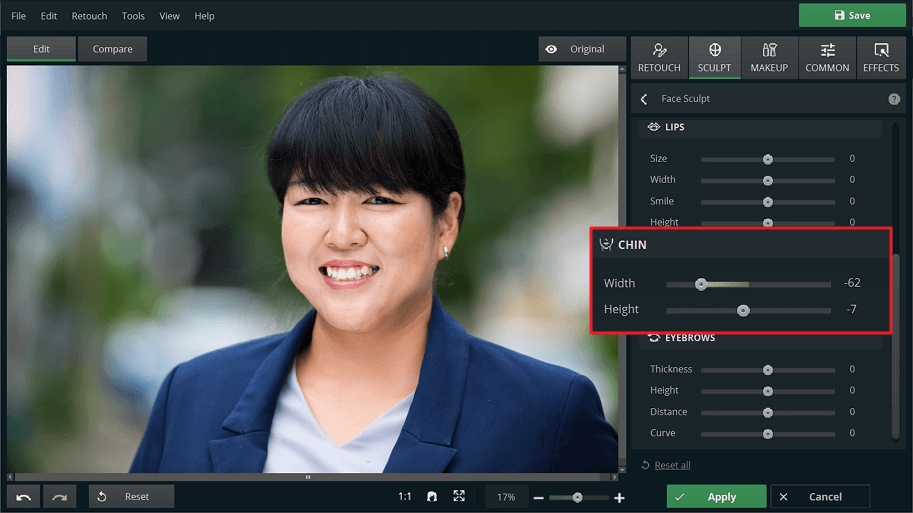 Step 5. Save Your Picture
If you like the result of the double chin removal, hit the Apply button and save your image to your PC. Now it is ready for sharing.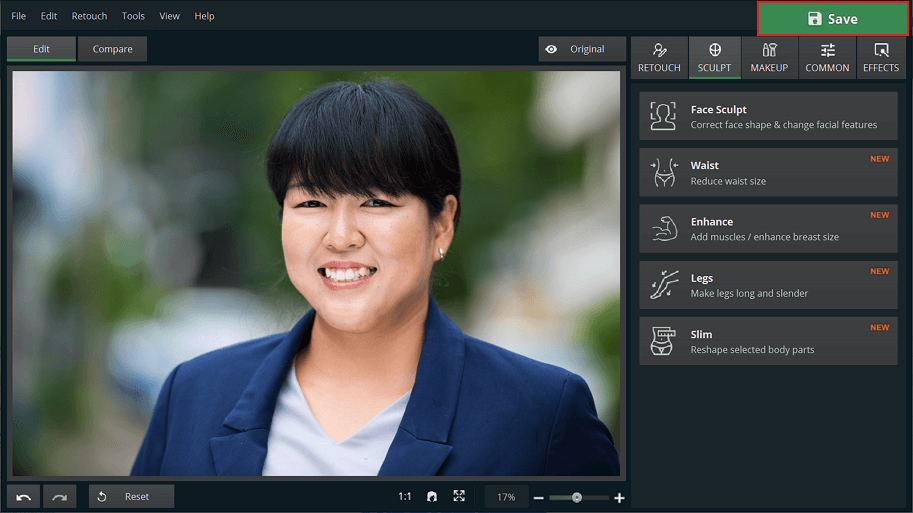 Have a Photoshop license? Read a tutorial on how to get rid of double chin in pictures using Photoshop. Prefer using your smartphone to edit selfies? Get yourself FaceTune, a handy selfie retoucher for iOS and Android.
What Else Can You Do in PhotoDiva?
There is much more to PhotoDiva than you might expect. Apart from being a powerful double chin editor, it is a digital plastic surgeon, makeup artist, and body sculptor. The software will help remove blemishes, sculpt your face, add dimension to it, edit your body, and apply makeup. You can use PhotoDiva's eye and hair color changers to experiment with your appearance. The program will also enhance your photos, stylize them with filters, change their background, remove shadows from photos, and more. Watch this video to get to know the tool better: