Editing Faces Has Never Been So Easy
Lost hope to find the magic beauty button among many photo editors? We have good news for you. With our free photo editing software, everyone can get a perfect face in photos. Remove acne and wrinkles automatically, sculpt facial features, adjust the lighting, blur or swap backgrounds, add artistic filters - and that's all in one face photo editor. Want more? Modify your face with virtual makeup, delete unwanted people, or remove the 'red eye' effect with a user-friendly interface without any complicated settings. You don't need to be a professional to make photos look beautiful. You just need to pull a slider. PhotoDiva is as simple as that.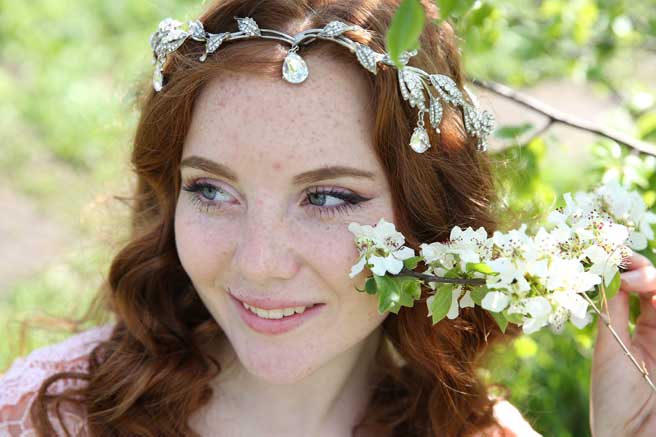 Get a New Look for Yourself
Clear Your Skin Instantly
Looking for a tool to remove skin blemishes in a photo? You don't have to master professional image editors and fiddle with their settings.
PhotoDiva free face editor will remove small spots, scratches, and skin blemishes from photos in a blink of an eye. Even out your skin tone, reduce glare and make your skin look as perfect as ever.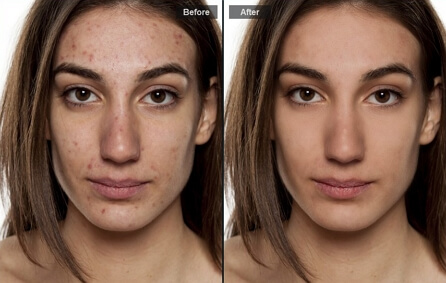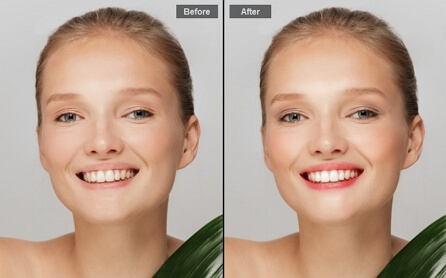 New Look with Virtual Makeup
Change your mind about makeup with our face editor. Lipstick, blusher, bronzer, eyeshadow, highlighter, eyeliner - just pick what you need.
Add lipstick to a photo with a single click, then customize the amount and color. It's just as easy with the rest of the makeup tools.
No Plastic Surgery Needed
The Sculpt tool allows you to modify the face. You just need to move a few sliders and customize the pic as you like.
Reshape each element of the face. You can increase the eye size, adjust the width and height of the nose, modify the lips, chin, or eyebrows.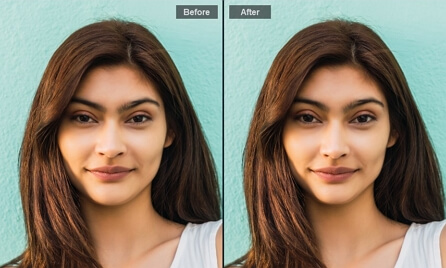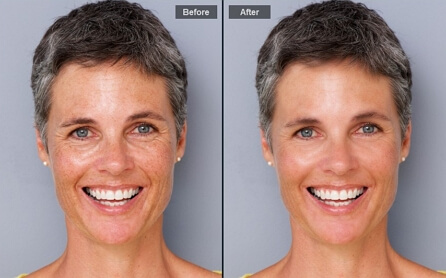 Ten Years Younger with One Click
Instead of spending money on a facelift or injecting botox into your face, you can refresh your pic with PhotoDiva face editor and remove wrinkles and other signs of age.
Use auto presets to remove wrinkles and adjust the slider to control the effect. Still not perfect? Then retouch your face manually using the Clone Stamp and the Healing Brush tool.
How to Edit Face in Pics Simply with PhotoDiva
Just a couple of clicks and your new look is here. Follow these simple steps:
Upload your pic or just drag it to the free photo editor.
Use the Auto Retouch tool and choose among plenty of ready-made presets. With their help, you can whiten teeth, smooth skin, etc.
Pick the Healing Brush tool to remove acne and spots. Change the size of it and brush over the problem area. If you want to wipe bigger objects like scars or piercing then use the Clone Stamp tool.
Go to the Sculpt tab if you want to cover up the weaknesses of the facial features. Drag the slider and change the eye size or make the nose or lips smaller or bigger.
Complete your new look with virtual makeup. Pick the lipstick, blusher, or bronzer and customize the intensity and color. PhotoDiva determines each part of the face automatically.
It's time to say goodbye to bad photos. Just watch our video guide with simple tricks and change your mind about photo editing.
One Face Retouching Editor for All Occasions
PhotoDiva is your day-to-day assistant in portrait retouching. Got your family photo spoiled with red eyes from the flash? You can erase the red-eye effect and save the ruined pic. Need a perfect headshot for your CV? Add a little makeup. Just click on the button and make up your lips, apply eyeshadows or highlighter. Do you want to make your vacation photos look unique? Stylize your photo with one-click filters or change the background.
Clear acne, whiten teeth, remove shadows from photos, darken or lighten the image, adjust the colors, and blur the background with our free face editing software. Just pull the slider and get the perfect pic.
Forget about complicated settings and confusing interfaces. Our photo editor for your face simplifies the editing process and makes your photos awesome.