Say Goodbye to Red-Eye with PhotoDiva
Pose, flash, shutter click - and instead of a perfect portrait you have a ruined picture because of the red-eye effect. You can scarcely avoid this unfortunate mishap while shooting, but it can easily be remedied in post-production. Enter PhotoDiva - AI-driven software aimed at perfecting your pictures in no time!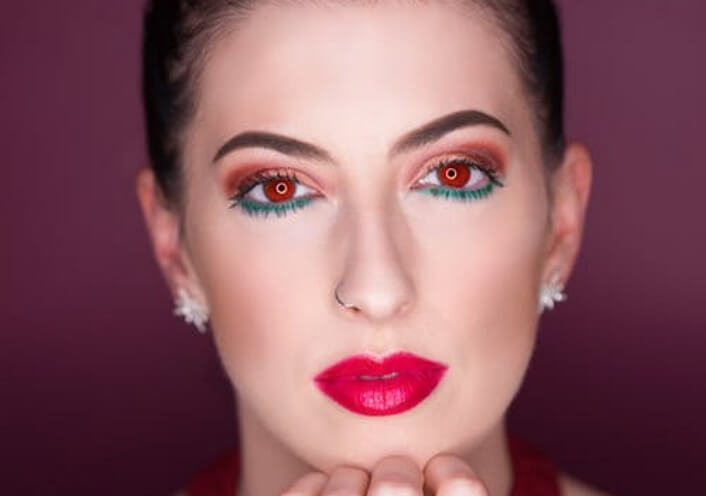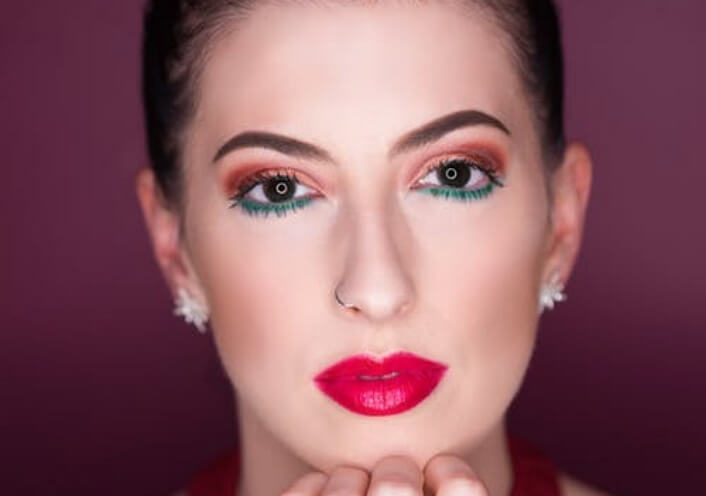 Easy to use and highly effective, this software's red-eye removing feature will restore the natural look of your eyes, erasing the nasty glare without a trace. Your eyes show your emotions - nothing should cloud them!
How to Swiftly Remove Red-Eye Effect
As easily as the red-eye effect creeps into our photos, it can be expelled from them. Just follow those few simple steps to save your ruined portrait shots.
Download this free portrait editor. Follow the instructions of the wizard and install PhotoDiva to your PC
Open the photo you want to improve in PhotoDiva. No matter what the extent of the problem is - minor or severe glare - this picture editor will fix it
Switch to the Retouch tab and choose the red-eye correction feature. The software will zoom in the picture for a more precise application
Set the necessary brush size and brush over the red glare. Watch as the red vanishes, leaving only your natural eye color. Apply the changes
Now you see that removing red-eye from your pictures only takes a few moments - PhotoDiva is really that simple to use. Packed with an array of automatic beautifying features, this free software is the best fixer for your most flawed pictures.
More Beauty Tricks Up PhotoDiva's Sleeve
Beautification doesn't stop with just red-eye removal. Use PhotoDiva's auto features and filters to make your portraits photo cover-worthy! See what else this free photo corrector is capable of: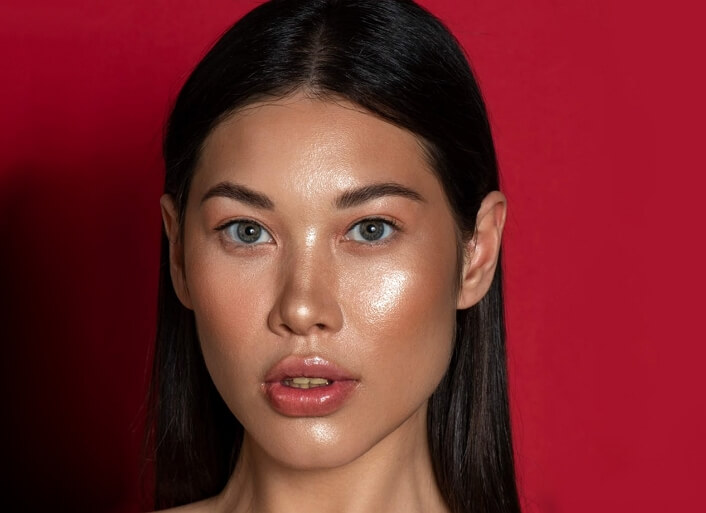 Get New Facial Features with PhotoDiva
Once you are done fixing all the flaws in your pictures, why not go for something even more engaging and experimental? Give yourself a digital plastic surgery with PhotoDiva!
Change your whole appearance by reshaping your nose, arching your brows, or slimming your face by just dragging a few sliders. See how your face changes with larger lips or smaller eyes with no effort and certainly no surgery. Try PhotoDiva - powerful free software - to edit your face in photos.
When it comes to improving your selfies or headshots, PhotoDiva is all you've dreamed of and more! Try this digital makeup artist, cosmetologist, dentist to look your best on your portraits.