How to Remove People from Photos: Quick and Easy Method
Sometimes great photos get spoiled by accidental passers-by: you've managed to capture a fleeting moment or a genuine emotion, but there is an unexpected stranger in the background. And what about vacation pics? You can't take a single photo in a holiday spot without other tourists getting in the picture! What can you do, if cropping isn't enough? No, the answer isn't "delete the file for good"! Luckily, you can remove a person from a photo with PhotoDiva.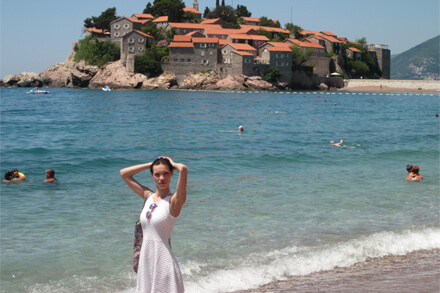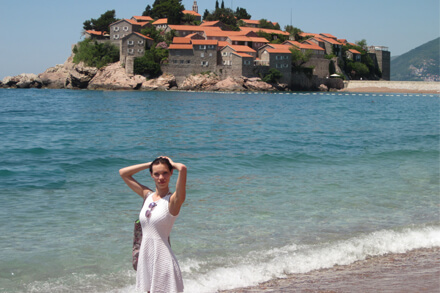 We have prepared a detailed beginner-friendly guide on how to edit someone out of a photo for free without Photoshop or other expensive software. The quickest way to do it is PhotoDiva's Clone Stamp tool. It allows you to create an inconspicuous patch to replace unwanted people, as if they've never been in your pic. Keep reading, and you'll be able to do it in just a few clicks!
Step 1. Open the Picture
Ready to take someone out of your photo? Launch the free portrait editor and open the picture you want to edit. You can do it either by clicking the Open Picture button or by dragging the file to PhotoDiva.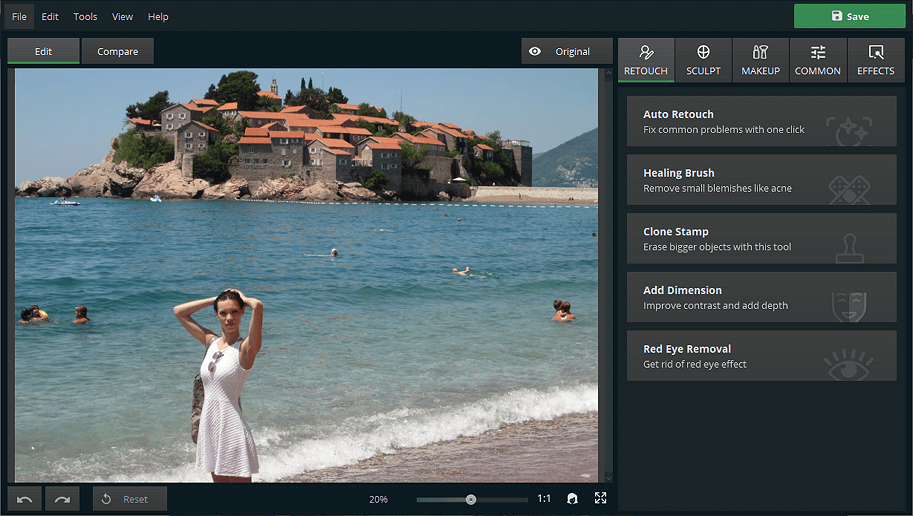 Step 2. Select the Clone Stamp Tool
Under the Retouch tab, find the Clone Stamp tool and select it. It will help you create a seamless patch over the unwanted people in your photo. Set the tool's size so it covers the distractions.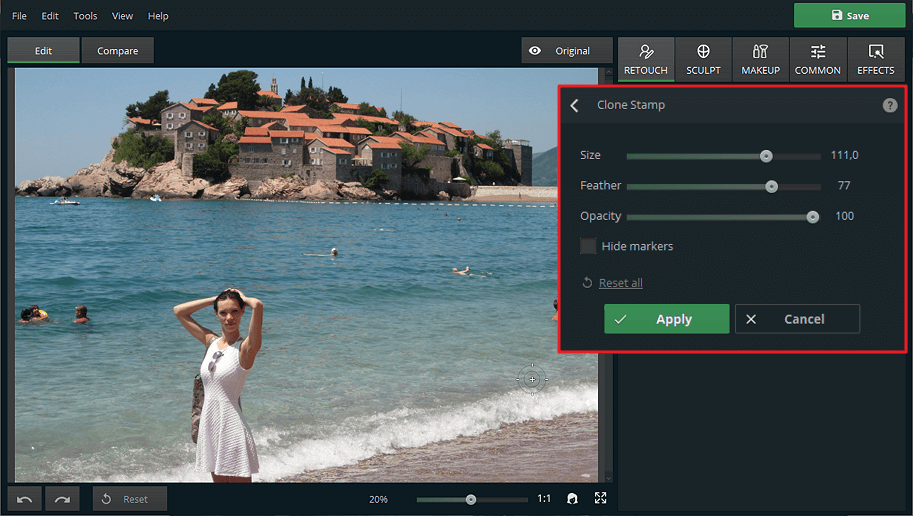 Step 3. Set the Target Area
Paint over the strangers you want to erase from the photo. When you are done with selecting, PhotoDiva will automatically create a patch of the same shape.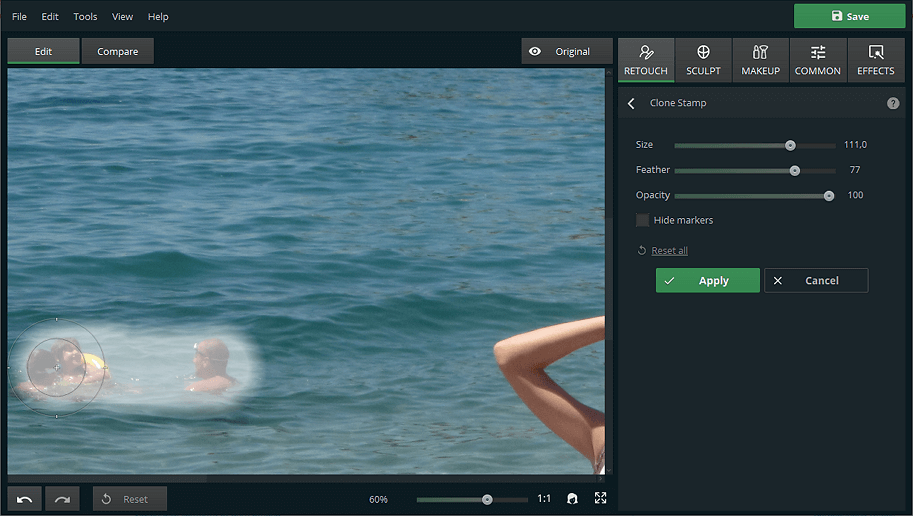 Step 4. Remove Someone from Your Pic
To edit out the unwanted strangers, move the donor area selection to a fitting spot using the left button of your mouse. PhotoDiva will provide an instant preview so that you can see the result right away.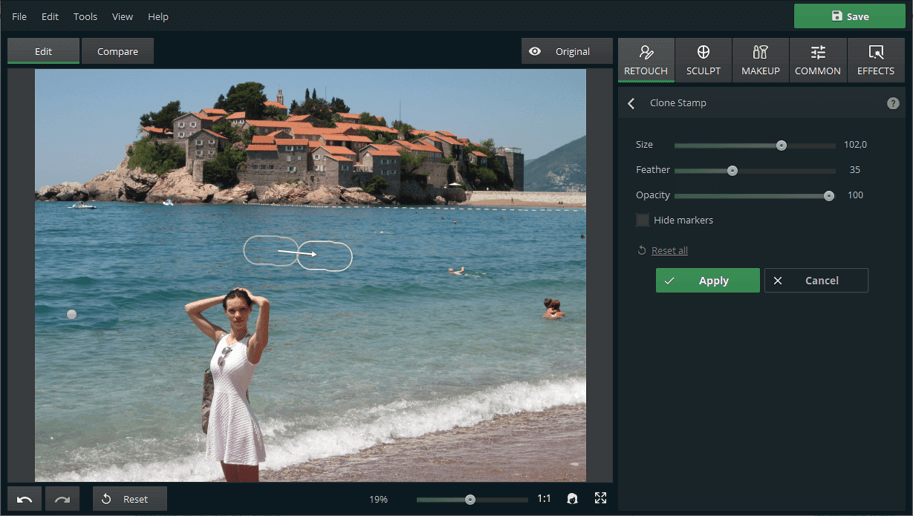 While the Clone tool is great for removing people from photos, it might prove insufficient for more precise editing. If you want to get rid of small objects or defects in one click, try the Healing Brush tool: it works miracles with removing wrinkles, skin blemishes, and other unwanted details.
PhotoDiva is meant for portrait retouch and editing, so you may need another program to fix pictures of other genres. If unwanted strangers have got into your landscapes, you can easily remove a person in PhotoWorks - an intelligent photo editor, suitable for both personal and professional use.
Some people prefer to do photo editing right on their iPhones. If that's your case, read about the best iPhone apps available on the market.
If you have a Photoshop license or a Creative Cloud subscription, learn how to crop someone out of a picture in Photoshop using Content-Aware Fill.
Now you know everything you need to seamlessly cut out unwanted people from your images. Moreover, PhotoDiva offers a variety of other useful tools: one-click portrait retouch, face sculpt, digital makeup. Just read a PhotoDiva review on FixThePhoto website to get closer acquainted with the software. By the way, the program also comes with a bunch of stylish effects and filters for making the picture black and white, giving it a warm glow or a sweet vintage look. Is your photo plagued by some common problem like poor composition or overexposure? PhotoDiva has got you covered. Try all its intruments out and turn plain pics into glamorous portraits!