Look Naturally Young with PhotoDiva Wrinkle Remover
Disappointed with your selfie again? You aren't alone. Fine lines or deep creases often remind us that we are not that young anymore. As if that weren't enough, sometimes the wrinkle problem gets worse because of overstrain at work, lack of sleep or an unhealthy diet. But you don't have to feel depressed about it: a quick touch-up in PhotoDiva photo editor will erase wrinkles and give your face a younger look. Sounds good, doesn't it?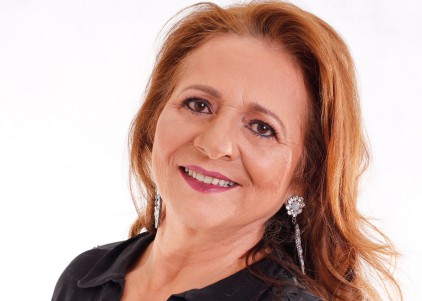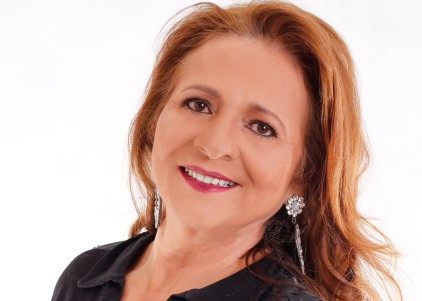 PhotoDiva is a free portrait editor that employs AI to analyze images and detect facial features (eyes, nose, lips. etc). That's why it fixes wrinkles automatically without disfiguring the face in your picture. PhotoDiva's retouch presets conceal fine lines instantly — sometimes together with enlarged pores, greasy luster and other imperfections. Deeper wrinkles require a more precise approach and manual correction, but the program's smart editing tools will help you fix them perfectly. Now let's take a closer look at PhotoDiva touch-up features.
How to Remove Wrinkles from Photos in a Jiffy
It doesn't matter what kind of wrinkles you want to remove. Worry lines on your forehead, frown lines, eye wrinkles or deep nasolabial folds — PhotoDiva conceals them in the best possible way. Just in a minute you will be ready to impress your friends or followers with youthful pics!
Remove slight wrinkles with auto presets. Open the "Retouch" tab, click "Auto Retouch" and "Select Style". You will see the catalogue of photo editing presets. Three of them are optimal for fixing fine skin wrinkles: "Overall enhancement", "Glamorous portrait" and "Smooth skin". The first two also make other improvements — for example, whiten the teeth and remove greasy luster.
Improve skin texture and hide under-eye circles. Under the "Auto Retouch" tab find a section called "Custom settings". It contains a number of sliders that affect different parts of the face. Find the Skin list and move two sliders "Smoothing" and "Wrinkles", but don't push them too far to the right (otherwise you'll look like a plastic doll). The "Dark circles" slider in the Eyes section is also useful: it conceals small wrinkles under the eyes and removes eye bags in a jiff.
Get rid of deeper wrinkles with Clone Stamp. It works miracles with large wrinkle clusters, flabby neck skin and baggy eyelids. First, select the target spot by clicking or dragging your cursor over it. Then click on smooth skin to mark it as the donor area (it should be close in colors and structure to the skin that surrounds the wrinkle). PhotoDiva will replace the wrinkle with the smooth skin (adjust the Feather and Opacity settings to achieve the most natural result).
Give your face a final polish with the Healing Brush. This tool fixes small defects, replacing them with suitable pixels from around. Open the Retouch tab, select the Healing Brush and adjust the brush size to make it slightly bigger than the target wrinkle width. Drag the cursor over the wrinkle and prepare to be amazed: the program will automatically cover even the deepest creases. You can use the Healing Brush to remove crow's feet, bunny lines and prominent nasolabial folds.
As you can see, removing wrinkles from a face is a matter of a few clicks if you do it with PhotoDiva. It is really that simple. However, we recommend to erase lines and creases moderately — for example, elderly people's faces look unnatural if there are no wrinkles at all.
Watch the Ultimate Video Guide on Removing Wrinkles in PhotoDiva
If you prefer video instructions to plain text, watch our step-by-step video guide on wrinkle removal. It covers all four methods of erasing wrinkles from your pictures: automatic retouch, custom retouch settings, the Clone Stamp and the Healing Brush.
Discover Unlimited Opportunities for Photo Beautification
Actually, PhotoDiva is not just a photo editor with a wrinkle remover tool. It offers a great number of retouch options: mind-blowing face sculpting tools, advanced digital make-up, stylish filters and trendy effects. Reveal all the opportunities provided by this AI-powered photo editor and look like a cover girl in your pictures!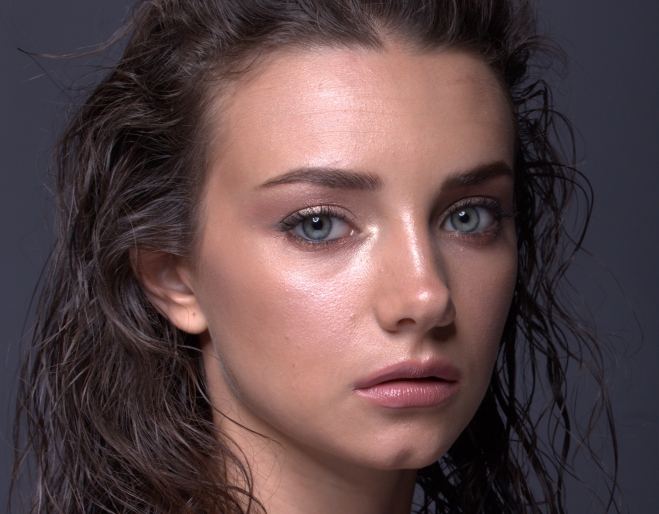 Are you ready to de-age and beautify your pictures? Download PhotoDiva, get rid of wrinkles and astonish your followers with glamorous, youthful photos.