Get a Perfectly Smooth Face With PhotoDiva Photo Editor
What was supposed to be a glam headshot fell flat because of uneven skin? You're not alone. Problem skin or age wrinkles may spoil even the best of pictures. You don't have to worry about this anymore! With PhotoDiva, you can easily fix the common skin problems in just one click, then take full manual control of further face editing. Want to know how to make skin smoother in the photo with this smart portrait editor? We'll tell you in a bit!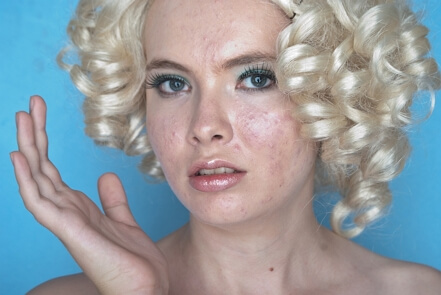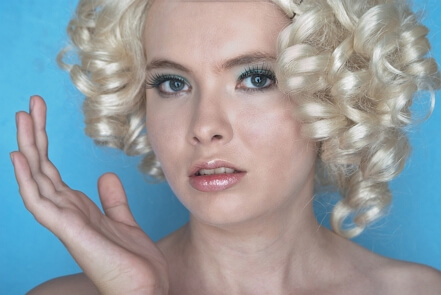 How to Smooth Face in a Photo in a Few Clicks
Ready for a virtual makeover? Follow the steps below and get the desired result:
Download this free portrait editor and complete the installation process. Open the picture you want to improve within the program.
Go to the 'Retouch' tab and select 'Auto Retouch.' Then, choose the 'Smooth Skin' preset to fix common skin problems with one click: reduce wrinkles and make your skin smoother.
Use the 'Custom Settings' tab for further enhancements: remove dark circles under your eyes, face shine, deep frown lines by dragging a few sliders.
If you still have any small blemishes left, use the 'Healing Brush' tool in the 'Retouch' tab to remove them completely. A few brushstrokes, and you look fantastic!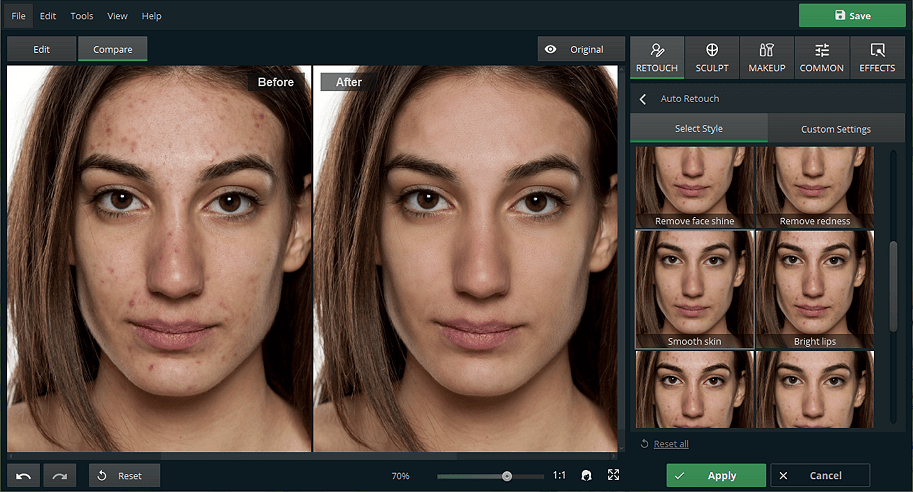 Discover More Beautification Tricks with PhotoDiva
This software has a vast number of one-click effects, which will help you look flawless in your photos. Try facial reshaping and enjoy a full palette of colorful virtual makeup. In just a few brushstrokes, you can swap a photo backdrop to any other, change your eye color, or even erase photobombers from the background. You don't even need any previous experience in photo editing to look like a Hollywood star. Want more? Watch the video below to find out more about PhotoDiva and its arsenal of glamour photo effects!