Change Eye Color in Your Photos in a Flash
Wanna freshen up your Insta feed with a glamorous pic, but your eyes look too faded? Or perhaps you just want to experiment with your look? Well, that used to be pretty difficult in the pro-level editing programs like the mighty Adobe Photoshop. That is why many people still think that there is no other way to play around with their eye color in photos other than turning to a professional photographer. Guess what? There is!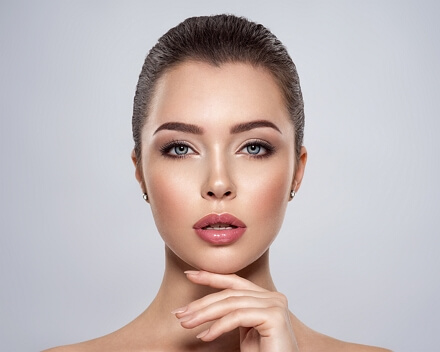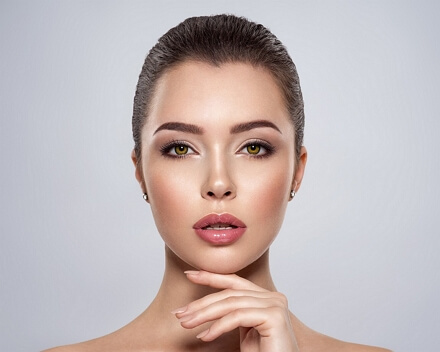 Changing the eye color in pictures became as easy as ABC with PhotoDiva, free face editing software. With this intuitive eye color editor, you can create an expressive look with no contact lenses or advanced photoshopping experience. In PhotoDiva, you can repaint even the darkest and fadest irises in a snap.
How to Change Eye Color in Pictures in Under a Minute
Follow the steps below and you'll see that turning your hazel eyes into icy-blue isn't a big deal if you use PhotoDiva:
Step 1. Upload Your Picture
Install the free photo editor with a handy eye color changer tool and run it on your computer or laptop. Once you are on the first screen, open your photo and go to the Retouch tab.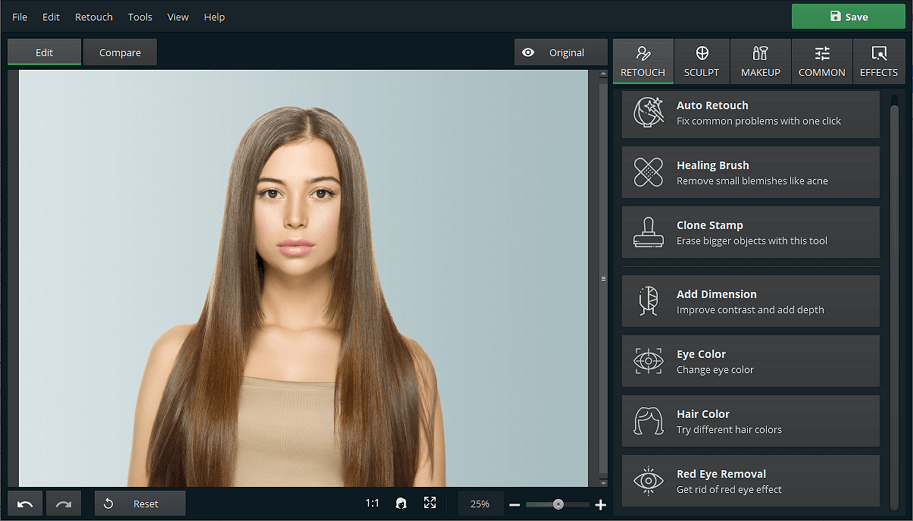 Step 2. Open the Eye Color Tool
Once you are on the necessary tab, choose the Eye Color tool. There, you can select the new color either from the color palette or with the color picker. Set the size of the brush for a more precise application, and adjust the feather so that the color blends well and looks natural.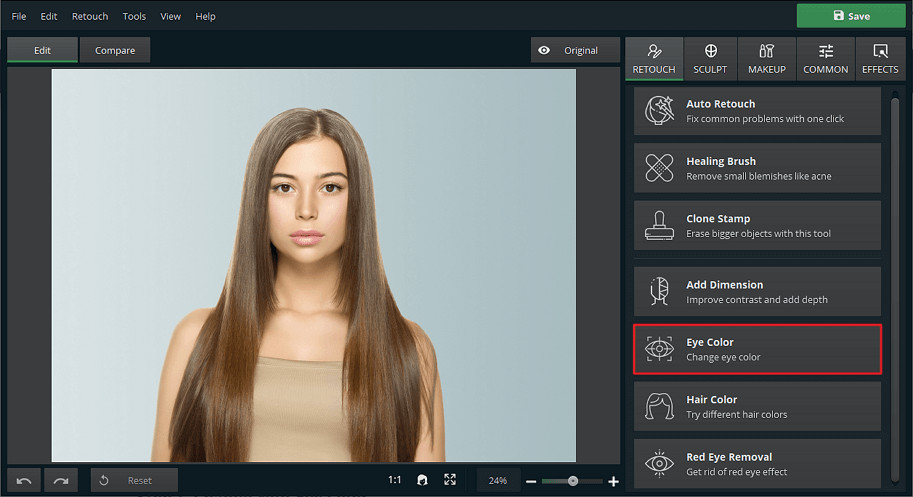 Step 3. Change Your Eye Color
Now that you have set the color, size, and intensity of the brush, manually edit the eye color. Zoom in to have better control over the tool. Fix any missteps with the Eraser tool, and play around with saturation, temperature, and exposure.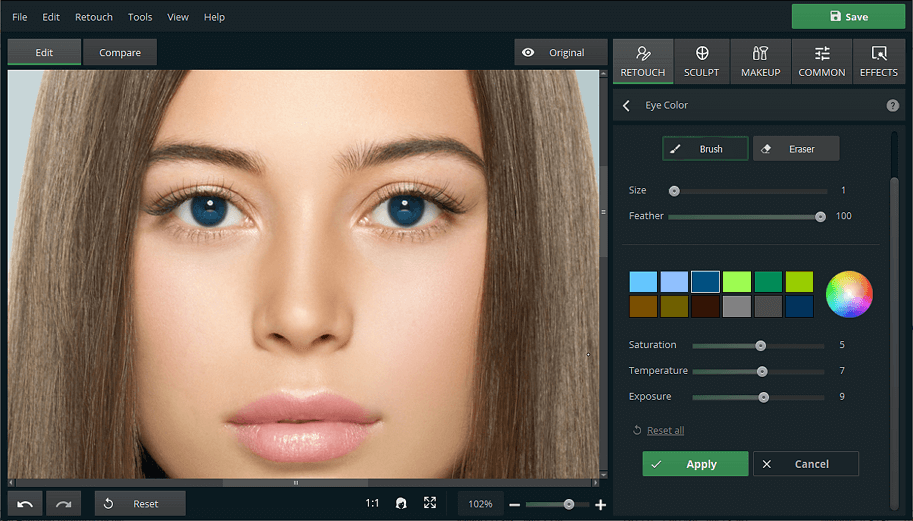 Step 4. Save Your Picture
Once you achieve the desired eye color, apply the changes. Then, click Save in the top right of the screen, and your picture will be ready for posting on socials.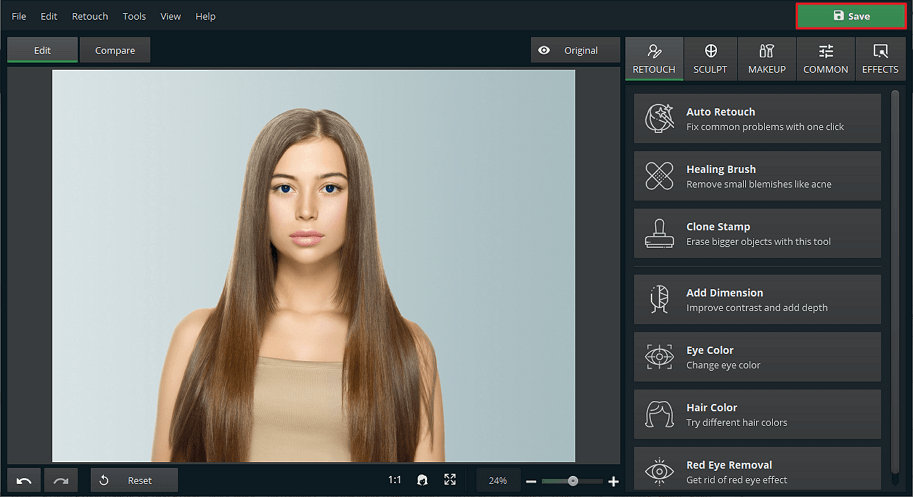 Don't have enough memory on your PC to install more programs? Use the online eye color editor. And in case you prefer your Apple device for editing, download Eye Color Changer Editor for iOS for free.
More Features for Making Your Eyes Unforgettable
In PhotoDiva, you can do much more than just change your eye color in pictures. This free program is equipped with many other tools that can make your eyes glow in your photos:
Erase dark circles without a trace
Wipe off the terrible red eye effect
Create a foxy look with eye makeup
Enlarge your eyes for a doll-like look
Make eyes clear for an expressive gaze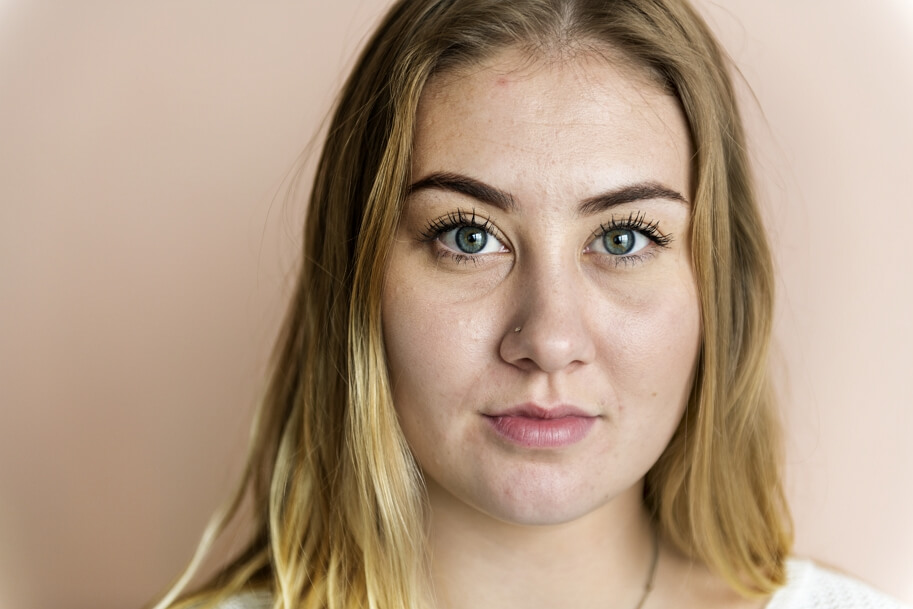 Apart from eye beautification, PhotoDiva offers you a diversity of tools for retouching your skin, shaping your body, sculpting your face, and putting on makeup. With just a few clicks, you can give yourself a complete digital glow-up. You can also add filters, make a photo black and white, and change its background so that nothing can distract your socials audience from your stunning looks.