Change Hair Color in Pictures with Ease
Wanna give your hair a healthy glow in pictures? Or try a new color before visiting your colorist? A digital hair dye is the solution you've been searching for. People used to spend hours trying to give themselves a makeover in Photoshop, but now there is an easier way! Meet PhotoDiva, a hair color photo editor. With this free intuitive software, you can either refresh the natural shade of your locks or completely change your hair color in photos. PhotoDiva has an easy and minimalistic interface. And thanks to the program's smart AI, you will get your dream hair in no time.
PhotoDiva will be helpful if you want to:
Сover up any gray hair
Try out a new hair color
Freshen your natural color
Make your hair look healthier
Have fun with unusual tints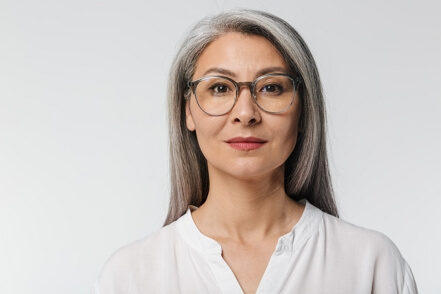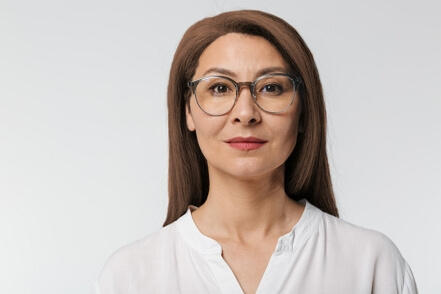 How to Change Hair Color in Photos with Minimum Effort
Would you like your friends to compliment your hair in photos? Have a look at the steps below and follow them as you read to make your hair look gorgeous:
Step 1. Open Your Image in the Program
Install the free portrait photo editor to change your hair color and run it on your PC. Upload your photo or just drag it in from your desktop. Make sure that your hair is clearly visible in the photo, so it is easier to edit.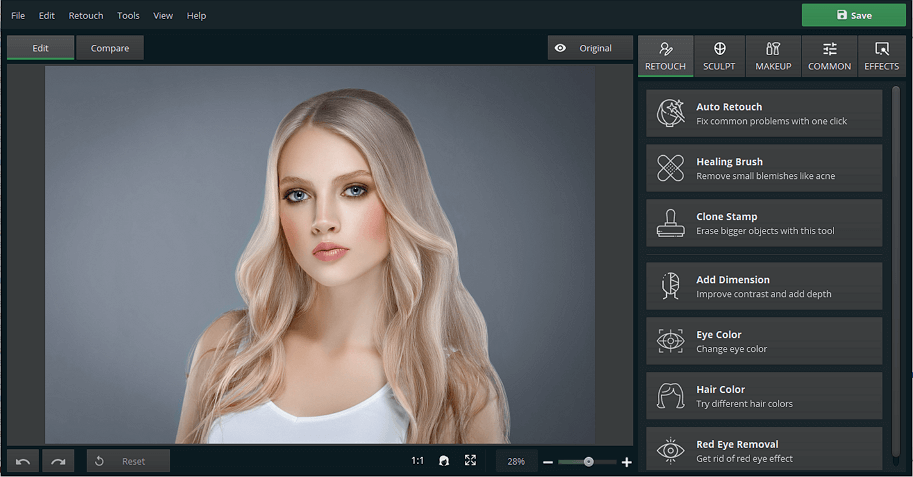 Step 2. Adjust the Brush Settings
Go to the Retouch tab and click Hair Color. There, choose a new hair color either from the color palette or with the color picker. Adjust the size of the brush. Set the feather, so the color blends with your hair naturally.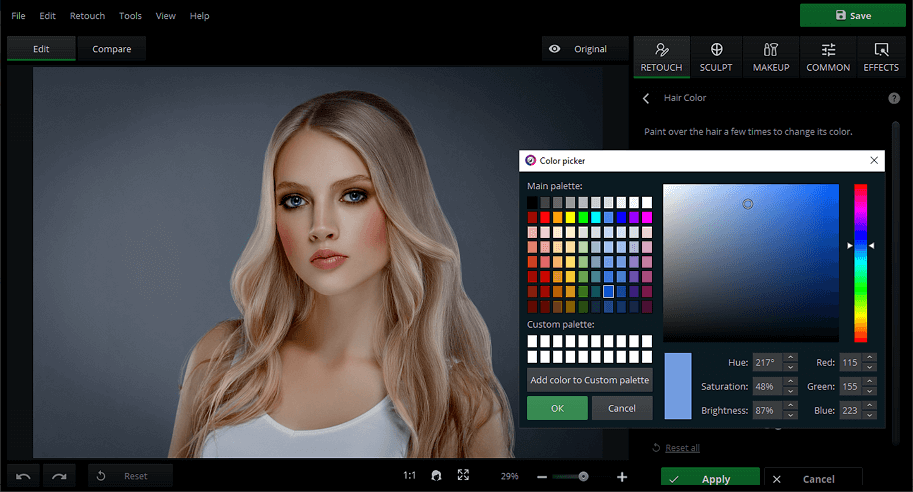 Step 3. Change Your Hair Color in the Picture
Start painting over your hair. Zoom in with the slider on the bottom right toolbar for a more precise application. Once you dye all your hair, you can play around with saturation, exposure, and temperature to find the shade you like the most. You can also switch to a completely different color, using the color picker.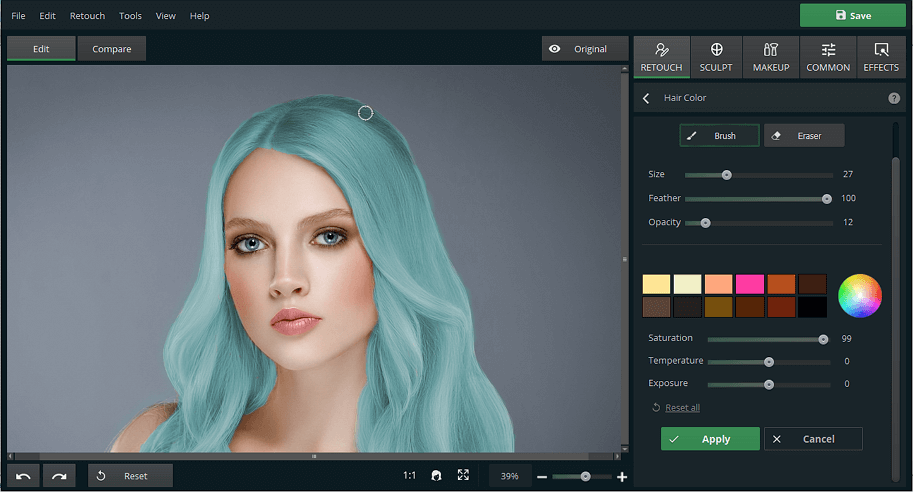 Step 4. Save Your Edited Pic
Fix any painting flaws with the Eraser tool. Once you are satisfied with the result, apply the changes and click the Save button in the top right corner. Now, your pic is ready for sharing.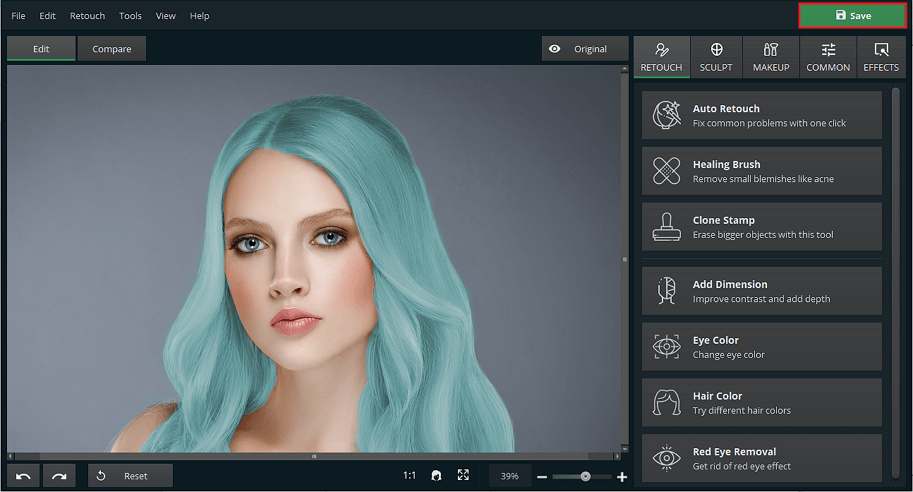 There is also some great news for Android users who prefer using their phones or tablets for photo editing. Csmartworld launched a helpful Android app for hair photo retouching accessible through GooglePlay. Besides, it can change the color of your eyes in a few touches as well.
PhotoDiva is More Than You Think
You'd be surprised, but PhotoDiva is more than just a handy hair color changer. It's a multifunctional picture editor that also combines the functions of a digital makeup artist, plastic surgeon, and fitness trainer. With PhotoDiva, you can reshape the body, put makeup on, smoothen the skin, sculpt the face, enlarge the eyes and lips, make the nose smaller, change the color of the eyes, and whatnot. And all that can be done in a couple of slider drags.
Watch the video and explore the capabilities of PhotoDiva for yourself: