How to Make Your Boobs Look Bigger in Photos
Don't like the way you turned out in a recent photo? Feel like your bosom isn't something to write home about? Uncomfortable poses, bad angles, and unflattering clothing can sometimes ruin the whole impression of your body. Want to look like you've just had a breast enhancement, at least in your pics? It's easy with PhotoDiva, a free boobs editor. This software allows you to make your silhouette look sensual in mere minutes thanks to its ever-learning AI. Have a look at what you can achieve with this boobs maker.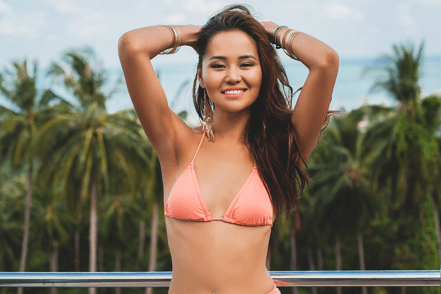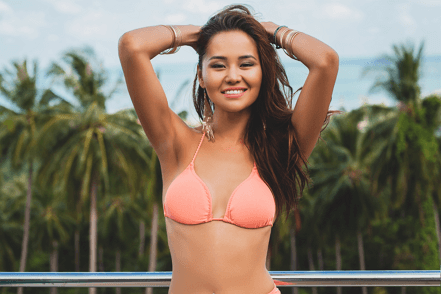 How to Improve Your Breasts in Photos
Ready to try PhotoDiva and see how this portrait editor can enhance your appearance? Let's dive into a short tutorial that will cover both how to enlarge your breasts and how to make them smaller:
Download this breast expansion software for free and install it to your PC.
Open the picture you want to edit within the program.
Switch to the Sculpt tab and pick the Enhance tool.
Place the marker over your chest. If you are going for breast enlargement, drag the slider to the right. If instead you wish to reduce your cup size a bit, drag it to the left.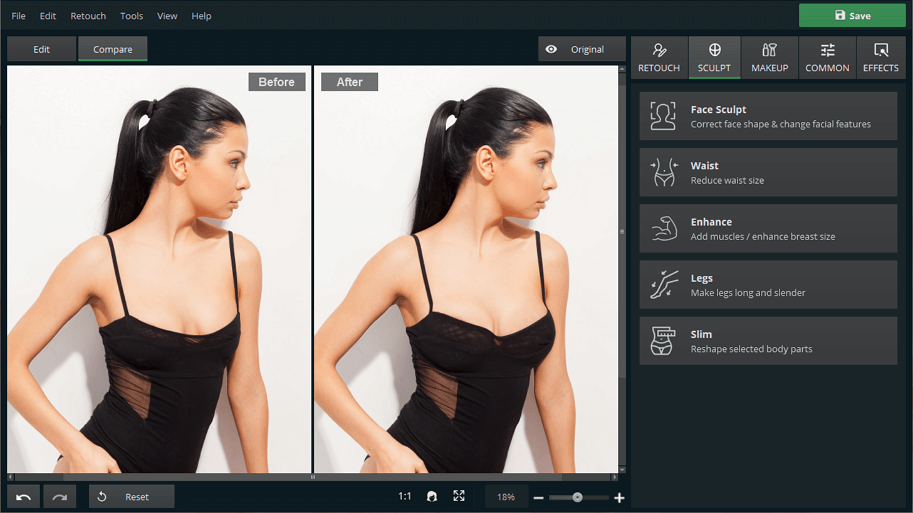 If you want to try other ways of getting bigger boobs in pics, we have a few other methods you might want to try. First off, you can go with Photoshop. After all, this photo editor is synonymous with body editing. However, be prepared to spend quite some time warping your body - this Abode product is notoriously confusing. If you are looking for a way to get scandalous curves just in a snap, consider going with mobile apps. Such popular applications as Body Editor or Retouch Me are perfect for the job.
PhotoDiva: Not Just a Boobs Photo Editor
Always dreamed of a perfect body in pics? PhotoDiva can give you all the tools for it and then some. With this easy body editor, you are free to modify your body the way you like. Apart from sensual boobs, you can get a Disney princess-like waist, mile-long legs, round hips that would sink ships - all of that in just a few clicks or slider drags. Want to fix your face as well? PhotoDiva has it all - a face sculpt feature, a digital makeup tool, and a whole bunch of other instruments for glamour photo editing.