Give Yourself a Perfect Tan with a Powerful Photo Editor
Didn't get a chance to spend much time in the sun? Don't like self-tanning, but want your skin to look gorgeous in photos? There is a solution that doesn't require any extra UV-rays. Get a golden tan with PhotoDiva, a free tanning photo editor. The program will help you do that in a few minutes - and without any harm to your skin. PhotoDiva has an intuitive interface, so you won't need any previous editing experience to use it. Want to find out how to make yourself look tanned in pics with this handy software? Check out the step-by-step tutorial below.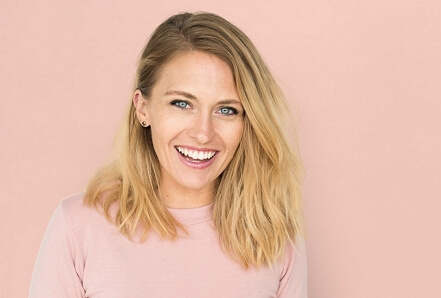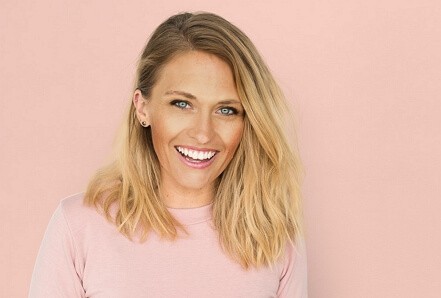 How to Add a Tan to Your Skin in Photos
Sunbathing is an enjoyable procedure for most people. However, you can easily get it out of your control chasing a perfect tan. Overexposure to UV-rays is very dangerous for your skin. But what are your options if you like bronze skin? Tan your body without any damage with PhotoDiva, a user-friendly portrait photo editor. Dive into the detailed tutorial and learn how to do that:
Download and run the photo editor, then open your photo in it.
Pick the Auto Retouch tool. For a delicate face tan, pick the Light Tan filter on the Select Style tab.
If you want your tan to be more intense, switch to the Custom Settings tab. Find the Skin Tone section, pick a color from the skin color palette and adjust the Amount slider to your liking.
Satisfied with your new bronze tan? Hit Save and share your edited picture on social media.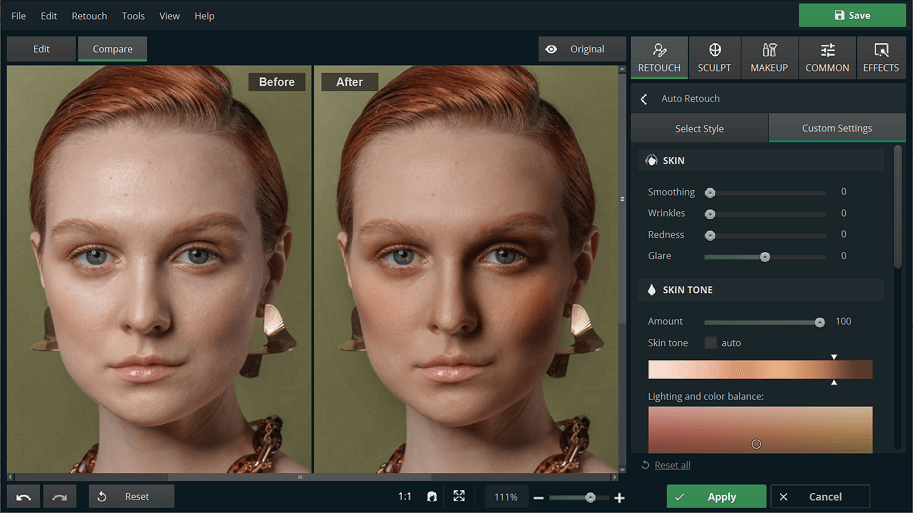 Not a PC user or simply don't have enough storage on your hard drive? Here are some fine alternatives of how to tan your skin. If you are a Mac user, bronze up your skin in a picture with the mighty Photoshop. In case you prefer editing on the go and have an iPhone, get the all-in-one AirBrush. Don't have an iOS device? FaceTune is available to both: Android and iOS users. Alternatively, just tan your skin online without the necessity to download anything.
PhotoDiva Can Give You More Than a Perfect Tan
Now you know how to make your skin tan with PhotoDiva. But that is not all this powerful picture editor can do for you. Apart from bronzing your skin, this software will help smoothen your face, give it a healthy glow, remove redness, and apply make-up. PhotoDiva can edit both: headshots and full-height pictures. Its smart body editor will assist in digitally slimming your body, enhancing muscles, and even making your legs longer.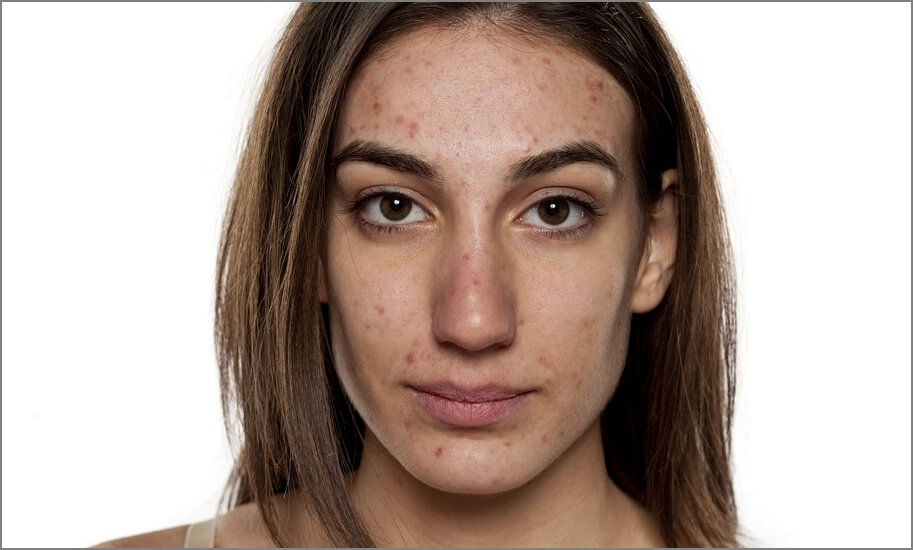 PhotoDiva: All-in-One Photo Retoucher
PhotoDiva is not only about glam. Want to get rid of shadows in pictures, color correct and sharpen them? Need to crop or rotate your images? PhotoDiva has all the necessary tools for that. If your photo doesn't need thorough editing, but you still want to stylize it, apply one of the 100+ filters from the software's diverse collection. For visual learners out there, here is a quick video review of the program so you can get better acquainted with it: